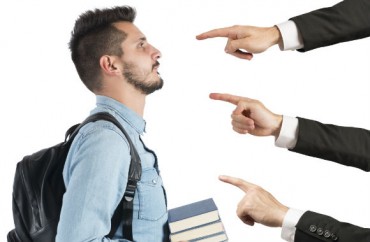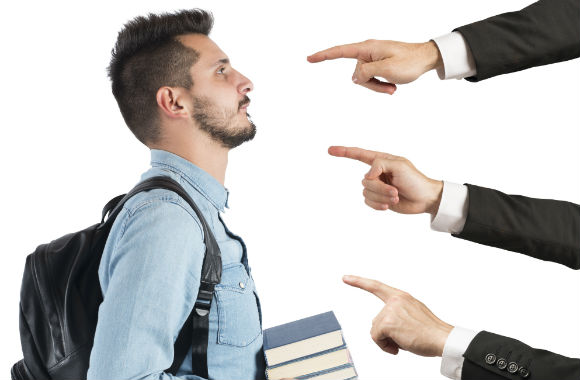 Lawyer thinks his sexual orientation had 'substantial impact' on positive result
Georgia Tech recently settled two due-process lawsuits by students who were expelled following rape accusations, but only one student got a windfall from the school: $125,000.
Why? His lawyer thinks the fact that he was accused by another man, rather than a woman, was a big factor.
Bisexual student "John Doe" had already been reinstated by the university in January in an attempt to get his due-process lawsuit dismissed as moot.
MORE: Georgia Tech railroaded straight and bisexual students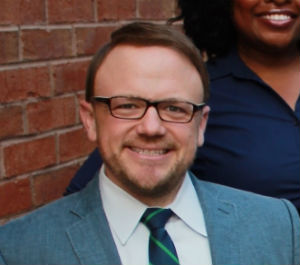 The board of regents twice exonerated him of sexually assaulting a gay male student, though Georgia Tech continued defending its adjudication process, led by Title IX investigator and co-defendant Peter Paquette.
Doe claimed that "John Roe" accused him because Doe didn't want to have a romantic relationship with Roe after two sexual encounters. Without the January reinstatement, Doe could not have completed his major because Georgia Tech was discontinuing courses he needed.
Heterosexual male fared much worse in settlement
The Georgia Tech settlements, filed in June and July, were brought to light Monday by the Atlanta Journal-Constitution through public-records requests.
The paper said Doe's reinstatement was "the only time in the past five years the state Board of Regents had overturned any public college in a sexual assault case." Georgia Tech had suspended or expelled "nearly every student" accused of sexual misconduct during that time frame.
MORE: Georgia Tech reinstates male expelled for rape following lawsuit 
Its settlement with the other expelled student, who was accused by a female student, was much less generous: He got his diploma but is not allowed to attend any school in the University System of Georgia.
That student remains expelled and his charges will remain on his record, though it will also include a notation about his due-process lawsuit and claim that he was wrongfully found responsible. (Paquette also led his Title IX investigation.)
His case was mysteriously sealed in June, several months after it was filed, in a judicial decision called unprecedented by media law experts.
MORE: Georgia Tech president must give students due process or resign
Asked why his bisexual client came out so much better than the heterosexual male despite similar due-process claims, Doe lawyer Andrew Miltenberg told The College Fix: "I certainly think that the same sex issue had a substantial impact" on it.
The $125,000 will be paid by the university system's insurer, the Georgia Department of Administrative Services, according to the settlement.
Georgia Tech $125,000 settlement with anonymous bisexual student accused of rape by The College Fix on Scribd
Next litigation target: Drake University
The six-figure sum, though "pretty significant since [Doe] was immediately reinstated," is actually not that unusual for Miltenberg, who has represented several male students accused of rape, he said in an email Tuesday.
"Not sure where it ranks," he said, though Miltenberg has secured "several around that amount" for clients.
MORE: University System of Georgia gives accused students a slightly more fair process
He said he's currently representing clients in 11 due-process cases: one each at Brown University, University of Colorado-Boulder, Colorado State University-Pueblo, Cornell, Clemson, University of Denver and Drew University, and two each at Colgate and Columbia.
Drake University is the next suit to be filed, coming next week, Miltenberg said, while the Brown case will probably go to trial in late fall or early winter.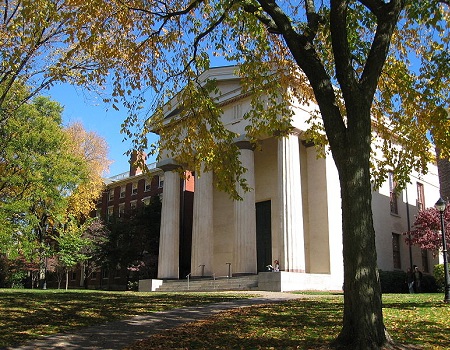 He said clients are in "various stages of the disciplinary process" at another 15 schools, with at least four probably turning into lawsuits by summer's end.
MORE: Rape accuser ruined Brown student's life because he liked her best friend
The University System of Georgia made some tweaks to its policies governing sexual assault and other alleged conduct violations in March, in response to pressure from the state lawmaker who controls its purse strings, Rep. Earl Ehrhart.
Small figure compared to women who sue their colleges
The largest settlement given to a student accused of rape that's known to The Fix is the $245,000 given to former University of Montana quarterback Jordan Johnson, whose incident was featured in Jon Krakauer's book Missoula.
Johnson's award may have reflected the earnings he lost from a possible NFL career that was foreclosed by the school's rape finding against him, though his expulsion was overturned by the state higher education commissioner.
MORE: Student athlete accused of rape gets six-figure settlement
Female students who sue their schools for not properly handling their rape allegations have won much larger sums.
A University of Oregon student, for example, received $800,000 and a full ride from the school last year to drop her lawsuit alleging it was negligent in recruiting basketball players with prior rape allegations.
MORE: U. of Oregon paid rape accuser $800,000 and full tuition
Like The College Fix on Facebook / Follow us on Twitter
IMAGE: Shutterstock