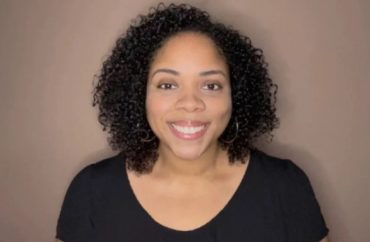 Black employees should have time off when black individuals are killed, professor argues
Black educators need time off to cope with the killings of black individuals, even those they are not in any way related to or have any connection to, according to one professor.
Professor Angel Jones, who teaches educational leadership courses at Southern Illinois University-Edwardsville, said that black educators need time off to grieve the killings of black individuals.
"Some may have thought I was joking when I mentioned Black bereavement leave, but I wasn't," she wrote in Times Higher Education. "We need space and time to grieve without having to explain or defend it. And since the grief process, like the Black community, is not a monolith, flexibility is required."
Universities should be flexible when black employees ask for time off to grieve killings. Her scholarship is "is grounded in Critical Race Theory and Critical Race Feminism and acknowledges the roles that race and racism play in the lives of Black students," according to her faculty bio. She also studies "Racial Battle Fatigue."
She wrote:
Some may need a day off while others may just need to be able to work from home. Some may need a small extension on a deadline while others may need to have something removed from their plate completely.

This is one of the many reasons why relationship-building is important for the retention of Black faculty and staff. Having a relationship with people you claim to want to help will increase the likelihood of them feeling comfortable enough to verbalise their needs with you.
Jones (pictured) shared her own experience of trying to process the killing of Tyre Nichols, a black Memphis man killed by black police officers. She does not state any direct connection to Nichols.
She wrote:
One way I affirm the importance of students' whole selves is by acknowledging the impact societal events may have on them personally and professionally. In alignment with this practice, I reached out to my students when the video of the murder of Tyre Nichols was released. As I was writing the email, my primary concern was the mental and emotional well-being of my students. However, the tears streaming down my face as I typed let me know that ignoring my own feelings was impossible – which wasn't surprising given the numerous times I have cried while sending similar emails.
Jones is also critical of university statements on racial issues.
She wrote that "history has shown us that Black educators often have to exert additional emotional energy to pick up the slack the academy leaves behind after it sends its obligatory, and often performative, statement to the campus community."
Administrators must be "intentional" in how they help black professors.
"Anti-Blackness is intentional, so your efforts to combat it must also be," she concluded.
MORE: Black SIUE student criminally charged for racist notes
IMAGE: Angeljonesphd.com
Like The College Fix on Facebook / Follow us on Twitter