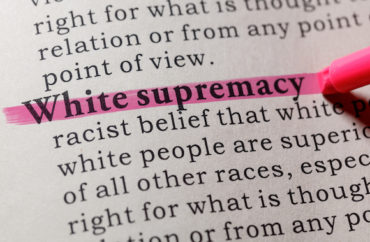 The University of Minnesota's Center for Antiracism Research for Health Equity, or CARHE, put out a statement late last week claiming the culprit in Tyre Nichols' death was … white supremacy.
Nichols, a black man, was beaten by several black police officers in Memphis, Tennessee on January 7. He died three days later.
"The [CARHE] team […] mourns for Tyre and feels fresh grief for victims of anti-Black police violence in our own home," the statement reads. "The violent death of Tyre and each of the men pictured [below] are not isolated events. They are patterns that repeat over and over and over because of pervasive structural racism."
"Due to structural racism, law enforcement inflicts disproportionate brutality against Black people in Minnesota and across the United States," the statement continues. "The killings, terror, and oppression are a direct result of anti-Black racist attitudes, policies, procedures, and leadership that pervade our institutions."
The statement also blamed white supremacy and structural racism for recent shootings that targeted Asians — despite the suspects, as with the Nichols case, being the same race as the victims.
MORE: 'Individualism' is example of 'white supremacy' in astrophysics: professor
We reject the dehumanization of structural racism, and we refuse to grow numb to racialized violence. At CARHE we are committed to dismantling structural racism so all people can live healthy, dignified lives safe from violence. We do the work of antiracism because we are fueled by love. We are fueled by love for Black communities, Asian communities, and all racialized communities impacted by racist violence.
The message also notes that a "core mission" of CARHE is "narrative change" — it calls upon academics and journalists to use "harm-acknowledging terms for police violence and use of less-lethal weapons."
CARHE began via seed money from Blue Cross/Blue Shield. Last year, CARHE founder Rachel Hardeman got $800,000 to study "racialized police violence" and its relationship to "adverse reproductive health outcomes" via the Community Events and Pathways to Inequities in Birth Outcomes project.
MORE: 'White supremacy' embedded in history of exercise: professor
IMAGES: Feng Yu/Shutterstock.com; CARHE/U. Minnesota screencap
Like The College Fix on Facebook / Follow us on Twitter