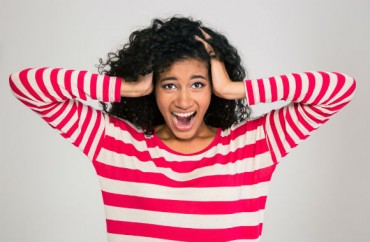 He opposed same-sex marriage, like a certain black senator from Illinois
Republican politicians and officials should probably decline invitations from historically black colleges and universities (HBCUs) for the foreseeable future.
Days after students at Bethune-Cookman University booed and heckled Secretary of Education Betsy DeVos*, Texas Southern University withdrew an invitation to Republican Sen. John Cornyn of Texas to address its graduating students.
According to Fox News, the HBCU said it was disinviting Cornyn because it wanted students to remember their commencement "positively for years to come," and that couldn't happen if a white conservative politician was their speaker.
Just 863 people got Cornyn canned when they signed a Change.org petition demanding his disinvitation.
The petition announces its "stark opposition" to Cornyn, a former judge on the Texas Supreme Court, saying that to let him speak would put the student body's stamp of approval on "policies and views he has advocated and supported, including both discriminatory policies and politicians."
It cites his votes to confirm DeVos and Attorney General Jeff Sessions and vote in favor of requiring photo ID in federal elections and against continuing federal funding for sanctuary cities.
Oddly, it also cites Cornyn's 2006 vote for a constitutional ban on same-sex marriage, at a time when same-sex marriage was far more popular with whites than blacks. Then-Sen. Barack Obama opposed same-sex marriage in 2006 as well, and didn't officially change his position for another six years.
MORE: Black professors laud grads who booed Devos at commencement
Cornyn's claim that Sessions, his former Senate colleague, is not a racist was seen as disqualifying for a commencement speaker, as was his description of the black Supreme Court Justice Thurgood Marshall – the namesake of TSU's law school – as a "judicial activist."
The petition was created by a 26-year-old graduate in social work, Rebecca Trevino, who describes herself on Twitter as "Chicana. Mujer [Woman] Power. lg[b]t. Activist. Catholic." She told the Houston Chronicle she wanted a commencement speaker "who represents us and our values," and that she didn't intended to "censor" Cornyn.
She made clear that she would not tolerate any Republican as commencement speaker. According to the Chronicle, Trevino made an appeal for signatures by saying the Republican Party harms "marginalized communities."
The petition itself does not take aim at the party as a whole. It simply says Cornyn's invitation is "an insult to the students, to TSU, and to all HBCUs," and that the senator uses "his political power in ways that continually harm marginalized and oppressed people."
Before the school caved, Trevino asked graduating students, families and friends to "silently stand and give Senator Cornyn their back" if he went through with the speech.
Trevino crowed about her accomplishment in a Friday post after the school groveled before critics.
TSU said it asked Cornyn to visit campus "at a future date" when he wouldn't take the focus off "graduates and their families" and their "academic achievement."
According to U.S. News & World Report, TSU is tied for 44th best HBCU. Its fall 2015 acceptance rate was 51 percent, and its four-year graduation rate is 5 percent.
Read the Fox News story and Change.org petition.
MORE: Prof says Betsy DeVos is representative of 'white power'
Like The College Fix on Facebook / Follow us on Twitter
IMAGE: Dean Drobot/Shutterstock