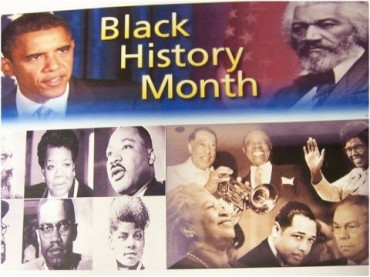 It seems February — officially Black History Month — doesn't sit well with some (black) University of Pennsylvania students.
Concerns range from it being seen as "separatist," to the view that black history should be a "year-round" thing.
The Daily Pennsylvanian reports:
"I think Black History Month is good at providing awareness, but we should aim to make progress year round," UMOJA co-chair and College sophomore Ray Clark said.

"I generally like Black History Month because it is a time for people to learn about, discuss and recognize the achievements and contributions that African-Americans have made throughout history," College sophomore Courtney Sloan said.

Despite her belief that Black History Month promotes positive discussion, she also sees a negative implication of dividing black history from American history as a whole.

"I also feel that the celebration of this month sort of implies that there are two historical narratives: American history and black history," Sloan said. "But black history is American history. Black people's achievements and accomplishments should be recognized as an integral part of the general American narrative, not as a separate story that can be only taught and celebrated one month a year."

She is not alone in her reservations. Sydney Morris, a College freshman, worries that Black History Month can also potentially marginalize the black experience overall.
Any history teacher worth his/her salt will always weave the black experience into the total American historical narrative.
Still, Ms. Sloan, among others, should realize that her words about "dividing" and "separating" are borderline heresy in the politically correct academy.
Lumping everyone together as "Americans" and/or adhering to a "color-blind" philosophy have even been dubbed racist.
Like The College Fix on Facebook / Follow us on Twitter
IMAGE: Tamara Evans/Flickr