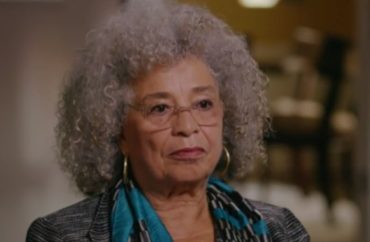 ANALYSIS: She assumed that her white grandfather was probably in the Ku Klux Klan or similar group
Professor Angela Davis is an avowed Communist and supporter of reparations. A member of the Black Panthers, she is best known for her support for prison abolition, reparations and other leftist agenda items.
So it came as quite the shock to Davis (pictured) that she is a descendant of a slave owner.
The University of California Santa Cruz professor found this out on a recent episode of PBS' "Finding Your Roots," a television show hosted by Harvard University historian Henry Louis Gates. The Harvard professor looks into the family histories of famous individuals – in this episode he also looked at former Secretary of Homeland Security Jeh Johnson's genealogy as well.
The Communist professor's maternal grandfather, as Gates' team discovered, is Alabama politician John Austin Darden. Because he was an Alabama legislator, and was white, Davis quickly jumped to assuming he was a racist.
Gates noted that Darden was "well-educated" and a "prominent member of his community" and "very wealthy."
"Was he a member of the Ku Klux Klan or the White Citizens' Council?" Davis asked. She said that in order to be successful back then someone would have to "thoroughly embrace white supremacy."
Gates, a professional historian, said it would "not be a surprise" if that was true but he has no idea if someone was in a white supremacist group.
Darden's ancestors, meanwhile, were slave owners. Stephen Darden was a Virginia resident born in 1750 and served in the Revolutionary War. But he also owned slaves, which causes problems for Davis, a supporter of reparations.
"I always imagined my ancestors as the people who were enslaved," Davis said. "My mind and my heart are swirling with all of these contradictory emotions."
She also found out she descended from a traveler on the Mayflower.
MORE: UCLA honors Davis as role model
IMAGE: PBS/YouTube
Like The College Fix on Facebook / Follow us on Twitter