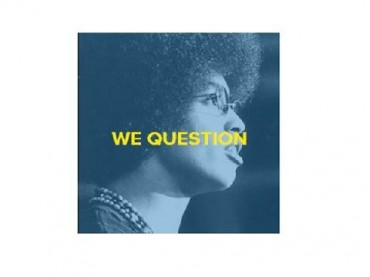 ANALYSIS
Recently, while strolling down Bruin Walk, I admired the UCLA Optimist banners. The marketing campaign consists of posters and short slogans that highlight the university's proud history, and includes the likes of Jackie Robinson and many other trailblazers.
The posters fill the campus with a mostly positive atmosphere, and remind students of the alumni legacy that makes UCLA such a great institution. But among all the posters is one of Angela Davis. And this is where the Optimist campaign goes too far.
Her selection as a UCLA optimist is not inspiring, it is unbalanced and perhaps politically motivated.
For one, not a single UCLA alumnus who champions a conservative cause is among the poster campaign, yet there are many famous and positive role models to choose from.
What's more, the Optimist campaign has many powerful stories in its narrative: helping the homeless, innovating in medicine, exploring the next frontier – all of which make me feel proud to be a Bruin.
Professor Davis's actions are not in this category of inspiration.
Here are some facts: Davis was and remains a controversial individual in the history of American politics. She has been a member of the Communist Party, having run as vice president under the party's banner in 1980. After leaving the communist party, she continues to be a member of an offshoot socialist party. She purchased the weapons used to perpetrate a courtroom hostage crisis in 1970. This hostage crisis resulted in the death of a judge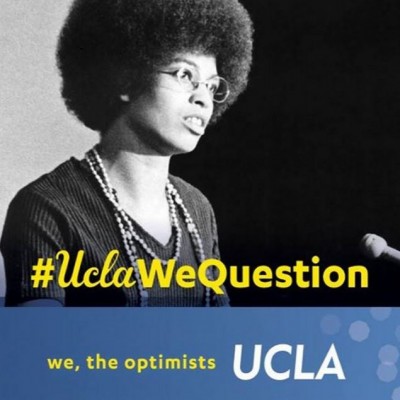 and the injury of several others. Although she was exonerated of responsibility for the crimes, the fact remains that she was materially involved in some manner.
Not only does Professor Davis "Question" she also "Acts Radically." She is definitely symbolic of a counter-cultural movement, but her methods and choices make her at the very least a controversial choice to feature in a high-profile campaign on a university that purports to honor intellectual freedom.
"Not only did she not 'question' authority, Davis openly defended the repressive measures of the Communist states by endorsing their imprisonment of dissident intellectuals," Ron Radosh notes in PJ Media. "When the Soviet Union invaded Czechoslovakia to crush the movement for 'socialism with a human face' that the citizens of the country believed they could pull off without Soviet intervention, Davis strenuously supported the invasion that was forthcoming."
"Davis' entire life reveals a woman who, rather than question authority, uses her skills to attack the very democracy she lives in — which allowed her to teach at a university, obtain highly paid speaking engagements, and publish scores of books attacking the American government," he added. "After 9/11, Davis said 'the United States significantly contributed to conditions that led to the violence on September 11.'"
Even the Los Angeles Daily News has thrown some incredulity on the selection, writing in an editorial "it IS jarring for UCLA to include Angela Davis in its alumni pantheon along with the likes of Ralph Bunche and Jackie Robinson."
"The trouble is that a tweet-length platitude can never do justice to Davis' story — the legal battle over her firing, and the later conspiracy charges stemming from a deadly courtroom takeover, which led to a fugitive run and President Nixon labeling her a 'dangerous terrorist,' and decades as an activist, academic and author of substance," it adds. "When a university, of all institutions, compresses the layers of living history into 140 characters of iconography, it threatens to squeeze out the educational value."
If the university administration believes in an open and tolerant campus, it should either remove Angela Davis as a symbol in the optimist campaign, or it should balance such a choice with someone just as successful who comes from the other side of the coin.
Why not include someone like Elizabeth Emken, Republican candidate for U.S. Senate in 2012, who is also an avid autism advocate and a past high level executive at IBM? Or Jerry Lewis, chair of the House Appropriations Committee. Both are Bruins. Both are conservative. Both are less controversial and more optimistic than Professor Davis.
Because, as Professor Davis has said: "Education should not mold the mind according to a prefabricated architectural plan. It should rather liberate the mind."
College Fix reporter Jacob Kohlhepp is a student at UCLA and vice president of the Bruin Republicans.
Like The College Fix on Facebook / Follow us on Twitter
IMAGES: UCLA
Like The College Fix on Facebook / Follow us on Twitter