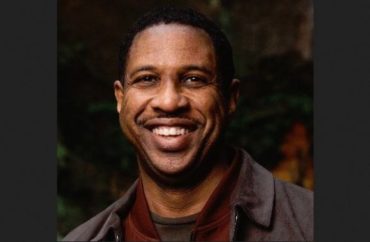 'Once I found the truth, what was I supposed to do?'
A black astrophysicist is under fire for challenging the narrative that a former NASA chief, for whom a new space telescope is named, was anti-gay.
The New York Times reports National Society for Black Physicists President Hakeem Oluseyi (pictured) initially was "sympathetic" to those claim James Webb had overseen homophobic government actions in the State Department during the 1950s' "Lavender Scare."
But after doing quite a bit of research, Oluseyi changed his mind.
"I can say conclusively that there is zero evidence that Webb is guilty of the allegations against him," Oluseyi wrote at Medium.
This did not sit well with one of Webb's biggest critics, "queer agender" black feminist physicist Chanda Prescod-Weinstein of the University of New Hampshire. Prescod-Weinstein has been very outspoken about renaming the James Webb Space Telescope and claimed NASA had assigned Oluseyi to "impugn" her concerns and to provide a "shield" for Webb and the agency.
Supporting Prescod-Weinstein are Britain's Royal Astronomical Society ("no astronomer who submits a paper to its journals should type the words 'James Webb'"), the American Astronomical Society, and the publications Nature, New Scientist and Scientific American.
Oluseyi said that last journal refused to publish his letter which "point[ed] out flawed statements in its essays" as well as a piece on his research into Webb.
MORE: 'Queer agender' feminist physicist wants NASA's new telescope named after Harriet Tubman
The Times report notes how Webb's critics essentially have nothing more to back their claims other than Webb's position of authority.
For example, physicist Brian Nord said people in charge "are responsible for standing up for people who are oppressed and marginalized." Prescod-Weinstein (pictured) added that if Webb had been "a radical freedom fighter," he'd have refused to be a part of President Truman's administration.
The University of South Florida's David Johnson, a history professor and author of "The Lavender Scare: The Cold War Persecution of Gays and Lesbians in the Federal Government," said Nord and Prescod-Weinstein "ignore the historical context": "Mr. Webb did not lead efforts to oust gays; there was not yet a gay rights movement in 1949; and to apply the term homophobe is to use a word out of time and reflects nothing Mr. Webb is known to have written or said."
Johnson added "No one in government could stand up at that time and say 'This is wrong.' And that includes gay people."
For speaking out about his research, Oluseyi also has faced claims of past sexual harassment and other misconduct during his time at Florida Tech, some of which are "demonstrably false" and the others unsubstantiated, the Times found.
George Mason's Peter Plavchan, who initially had welcomed Oluseyi to that school as a visiting professor, eventually fell victim to Prescod-Weinstein's complaints: "I do believe [Oluseyi] owes you and LGBTQ+ astronomers an apology," Plavchan tweeted to her. He added he had "privilege to be able to not feel marginalized" by Oluseyi's statements.
Oluseyi noted that he "didn't care about" Director Webb ("He's not my uncle"), but "once I found the truth, what was I supposed to do?"
For two years I've been the subject of a false smear campaign by astronomy's leading extremist prevaricators. I'm happy to see that rigorous investigative journalism survives at the @nytimes https://t.co/nSKwYtPXNm

— Hakeem Oluseyi (@HakeemOluseyi) December 19, 2022
MORE: World's top theoretical physicist rejects DEI ideology, says it's anti-science
IMAGES: Hakeem Oluseyi, Chanda Prescod-Weinstein/Twitter screencaps
Like The College Fix on Facebook / Follow us on Twitter