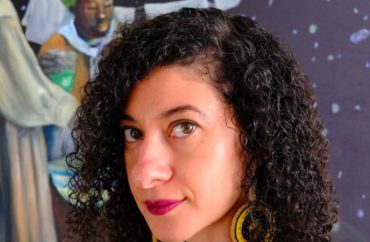 NASA's advanced replacement for the Hubble Space Telescope was launched on Christmas Day, but a "queer agender" black feminist physicist — who believes her field is "deeply inflected by pro-white biases" — is unhappy with the new telescope's moniker.
The University of New Hampshire's Chanda Prescod-Weinstein, along with three other scientists, penned a Scientific American article earlier this year demanding the James Webb Space Telescope be renamed due to the namesake "acquiesc[ing] to homophobic government policies during the 1950s and 1960s."
Webb ran NASA after being appointed by President Kennedy in 1961 and oversaw the historic Apollo moon-landing program. The space agency says Webb "did more for science than perhaps any other government official."
But as a State Department official in the early 1950s, Webb participated in the so-called "Lavender Scare" (sort of a "sub-scare" of the "Red Scare") during which numerous LGBTQ individuals were fired due to being labeled "security risks."
According to CNN, although Webb "isn't mentioned in most government records or sources" about the Lavender Scare, historian David Johnson noted in 2004 that Webb had met with President Truman to determine how the Senate's Hoey Committee and the White House could work together on investigating the (alleged) security issues involved with gay government officials.
MORE: Physics professor gives talk on the 'Plantation Politics in STEM'
In response to a petition by Prescod-Weinstein and the other Scientific American authors (and signed by over 1,700 "experts and students in the field"), NASA conducted an investigation this past summer into concerns regarding Webb. It ultimately decided to keep his name on the telescope.
"NASA's History Office conducted an exhaustive search through currently accessible archives on James Webb and his career," the agency told CNN in October. "They also talked to experts who previously researched this topic extensively. NASA found no evidence at this point that warrants changing the name of the James Webb Space Telescope."
Prescod-Weinstein suggested to CNN the telescope be named for … Harriet Tubman.
"There are people who have argued that Harriet Tubman wasn't a 'real scientist.' But to do science is to apply rational knowledge of the physical world," Prescod-Weinstein said. "Harriet Tubman represents the best of humanity, and we should be sending the best of what we have to offer into the sky."
In addition to her issues with the whiteness of the sciences, Prescod-Weinstein argued two years ago that acts of antisemitism by black people are due to the influence of white gentiles: "White Jews adopted whiteness as a social praxis and harmed Black people in the process […] Some Black people have problematically blamed Jewishness for it."
MORE: For black women in physics, 'social prestige asymmetries affect epistemic outcomes'
IMAGE: Chanda Prescod-Weinstein/Twitter screencap
Like The College Fix on Facebook / Follow us on Twitter