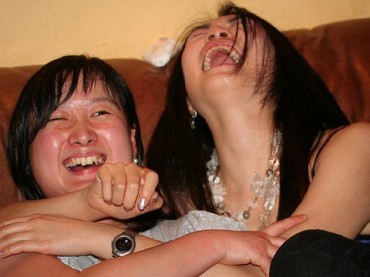 Who knew that complimenting someone for their sense of humor was a microaggression?
The Daily Northwesterner reports that Barnor Hesse, who teaches African American studies at Northwestern University, withdrew himself from consideration for giving the "Last Lecture" to the class of 2015 because of how the ballot described him:
Hesse, a black male, was nominated alongside three other professors. He said the difference between his biography and those of the three white female professors also nominated "could not have been starker." While each of the other professors' biographies described their work in their respective fields, Hesse's focused on his personality, talking about his "engaging and comical nature," which he said reduced him to "the joker in the pack."
Whoever got the idea that Hesse has a sense of humor was seriously mistaken:
"Two of the most popular undergraduate courses I teach at NU are 'Racism in Western Modernity' and 'Unsettling Whiteness,'" Hesse said in the email. "These are hardly laughing matters. Among other things they are courses where students are encouraged to develop analyses that expose and critique the kinds of racist tropes (in the biography)."
Perhaps emphasizing to students that a professor is "engaging and comical" rather than "so preachy you'll want to kill yourself" is intended to increase his chances of being selected?
You've got your marching orders, Northwestern students: Write reviews of Hesse on RateMyProfessors.com that have only bad things to say about him, or else he might get mad. (He doesn't have a profile yet.)
Like The College Fix on Facebook / Follow us on Twitter
IMAGE: JeffHall2069/Flickr