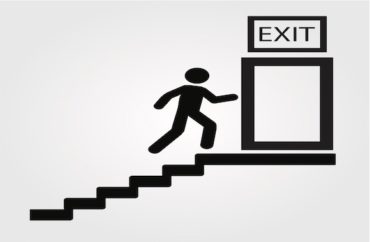 'We WANT TO LIVE!'
Williams College has "violent practices," and as a result, Kimberly Love needs to take the semester off.
Too bad for the students who enrolled in the English professor's courses this semester.
Love and another professor, who together identify as "Black Queer Feminists," are leaving their students high and dry due to abstract harms they claim to have suffered as a result of not being free to "point out the anti-Black, transphobic, xenophobic" environment of the extreme leftist college.
The Williams Record was forwarded an email from Love to her students that said she's taking an unscheduled break because of her "refusal to continue business as usual while many of us (students, staff, community members, faculty) suffer from the college's violent practices." The Record does not quote any alleged violent practices.
Kai Green, a woman who identifies as a man, is taking "unexpected medical leave" and therefore can't teach Green's course "The Drag of Black Masculinity" this semester, according to a Jan. 26 email from the chair of the women's, gender and sexuality studies department. The course is required for WGSS majors. (The spring semester started at the end of January.)
Green told the Record the college is not a "safe place for me as a Black Trans Man" because the college currently refuses "to listen to its students, faculty and staff for real change." The professor blamed "anti-blackness and transphobia on campus."
The transgender professor, who uses "they" pronouns, went on to misbrand the Band-Aid trademark by using it generically to refer to the act of bandaging, real and metaphorical, saying these problems "can't be Band-Aided up." Using trademarks in this way invalidates their unique identity.
MORE: Williams holds 'Processing Whiteness' sessions for faculty
It's not clear how Green's students will be affected by the professor's departure. The Record says a lecturer in the department is offering a different course in the same time slot but doesn't specify whether it will count toward the major requirement. The English department said professors in and out of the department are changing their rules to allow Love's students to enroll late or in excess of limits.
Green further explained the two professors' decisions by pointing the Record to an article they wrote together for The Feminist Wire last fall.
While neither has tenure, their unprotected job status is not why "we are not safe," they wrote:
We are not safe because we are Black radical thinkers and professors who refuse to wait for the right time to point out the anti-Black, transphobic, xenophobic, and the list goes on… [sic] wrongs of this time. We write this because we cannot wait for tenure to say it. It is necessary for now!
Their problems at Williams are specific to "Black Queer Feminists," and they point to another recent departure of a fellow traveler, Heidi Lewis, who resigned as director of feminist and gender studies at Colorado College last fall.
Lewis declined to give the "juicy details" about why she was resigning, but she "didn't need to name the macro and microaggressions that we know to be the daily grind of Black living and being in the academy and all over the globe," Love and Green wrote:
We are tired of shrinking ourselves to be here! We are tired of holding our tongues out of politeness because our colleagues are not ready to ask certain questions and are not ready to accept certain answers:

Colleague: Can I touch your….?

Answer: NO!
It's not clear whether the professors are saying that their colleagues at Williams have asked to touch a part of their body.
MORE: Williams president bans opinions he doesn't like from campus
Their article is light on specific incidents that bothered them; rather, it says Williams and other colleges "have not made structural changes to create environments in which Black, Brown, disabled, poor, queer people, and our work can thrive. Through various isolating tactics, academic institutions can dull our awareness of the grave conditions under which we are expected to perform."
They cite one off-campus incident: a tow-truck driver who thought they weren't "from around here" when he towed their stalled car, asked if they were students, and then called them "ball busters" when they complained that he wouldn't drive them home, as he'd earlier promised.
Their description of this incident continues for several more paragraphs but does not acknowledge their classism toward the blue-collar worker. They finally suggest they told the account in "two very different ways" but both through a "Black Queer feminist lens."
The professors, again, share no specific incidents of bias at Williams, other than the vague reference to requested touching. They credit the college for its "commitment and work … in the name of creating ans sustaining a more equitable Williams":
What we are confronting is not much different from what we are experiencing as a US citizen or not, in a larger society, that is in conflict and is struggling to hold onto its moral and ethical center. We are living the backlash of a National and global push for liberation by and for Black, Queer, Transgender, Poor, Feminine/Femme people, and our Allies. [sic]
Read the Record and Wire articles.
MORE: Williams cancels play by black playwright; it might harm black people
IMAGE: graphic stocker/Shutterstock
Like The College Fix on Facebook / Follow us on Twitter