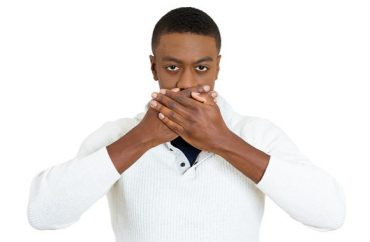 Silencing artists of color through 'conversation about care and trauma'
An elite liberal arts college known for disinviting speakers whose viewpoints offended students has canceled a "play-in-progress" because it made student cast members uncomfortable.
The visiting professor who was directing "Beast Thing," Shayok Misha Chowdhury, withdrew himself as a candidate for a tenure-track position in the theater department because of the "climate" exposed by the cancellation of the play.
In a Facebook post after the play's cancellation, Chowdhury said the "conversation about care and trauma" on campus was "resulting in artists of color [like himself] being silenced and pushed away from campus." He plans to stay on the faculty for the rest of the year to "encourage a culture where creation is valued as highly as critique."
While some cast members said they were upset that a majority of cast members ended up being white, Chowdhury wrote that he heard the play's content would "disturb and harm audience members—students of color, in particular."
The college community seems eager to move beyond the controversy. The administration, the theater department and Chowdhury did not respond to multiple inquiries throughout November and the first week of December from The College Fix.
"Beast Thing" playwright Aleshea Harris, who won an American Playwriting Foundation award in 2016, declined to comment. Williams College graduate Zachary Wood, who started the school's viewpoint diversity group Uncomfortable Learning, responded to an initial query but not followup requests for an interview.
The controversy is reminiscent of a situation at Washington State University nearly 15 years ago.
The public university "paid for and trained students to disrupt" a play written by a black student because it was politically incorrect, according to the Foundation for Individual Rights in Education. The incident was featured in the 2016 documentary "Can We Take a Joke?"
MORE: Williams College president defends banning opinions he dislikes
'Multiplicity of potential traumas' for the audience
The Williams theater department issued a cryptic explanation for the cancellation of the "darkly comedic" play, which was scheduled to debut Nov. 9, in a note on the event page.
"Aleshea Harris has written an extraordinary play-in-progress that explores vital questions about the legacies of violence that formed the United States and continue to ghost its contemporary epoch," it read:
As the artistic and production team moved through the creative process, the material provoked extensive and necessary internal conversations. Students in the cast expressed a desire not to move forward with the project and we have decided to cancel the scheduled performances.
The play description warned potential patrons that it deals with "abjection and settler violence" and includes "gun violence, self-harm, nooses and hanging, animal cruelty, silhouetted nudity/sex acts and infant death." It centers around a "ghost town" paying for the sins it tried to hide.
MORE: Williams blocks black student from inviting paleoconservative
The theater department cancelled "Beast Thing" Nov. 1 following a line of choices made by Chowdhury (left), which made several cast members uncomfortable, according to the Williams Record.
While cast member Liliana Bierer said there was "no monolithic experience or conflict with clear sides" to explain the cancellation, half the original cast quit in the first few weeks because of objections to the content.
"The violence in this play was unnecessary," Abigail Stark-Murray, assistant stage manager, told the Record. "When the purpose of the violence was questioned, no one, not even the director, had an answer. Violence without a purpose should not have to be performed by anyone and should not have to be experienced by anyone."
"I could not trust that this audience – a room of my peers, my loved ones, my acquaintances, my community members – was being considered with care for the multiplicity of potential traumas they hold," Bierer said.
Onyeka Obi, one of the remaining cast members, was "filled with a deep sickness" by a hanging scene, and also objected to the racial balance in the cast.
"It was a cast[ing] that aimed to seek out [people of color] from the community and yet ended up a majority white [cast]," she told the Record. "This concern … led to a fissure that resulted in an exodus of most of the remaining people of color [in] the cast."
Department Chair Amy Holzapfel told the Record the controversy raised the question how students, artists, staff, faculty and administrators would "feel safe making art on our campus?"
'Many instances in which people imposed fragility and fear onto bodies of color'
In an email to the cast and "creative team" that he later posted to Facebook, director Chowdhury referred to last year's controversy over another play at Williams, "Underground Railroad Game."
The "queer Bengali" said he was "disheartened" to hear discussions about "what artists of color should and shouldn't do and what students of color can and can't handle."
It informed his decision to bring "Beast Thing" to the college, because it "pushes back against that internal and external censorship" that artists of color face constantly:
It angers and saddens me deeply that the conversation about care and trauma that is taking place at Williams, which aspires, I believe, toward a better ethics, is resulting in artists of color being silenced and pushed away from campus.
MORE: Here's the speech Williams students were too offended to hear
He compared "Beast Thing" to the "problematic and emotionally difficult content" in a Pulitzer Prize finalist play he directed last year called "The Wolves," about a girls' soccer team and "adolescent womanhood."
"No one asked that [white] playwright [Sarah DeLappe] to change her vision," Chowdhury wrote.
"I witnessed a black playwright and a black video designer and a black actor [in 'Beast Thing'] being asked to revise their project or their image or their performance because it would cause harm to black audience members," he said:
I experienced many instances in which people imposed fragility and fear onto bodies of color and, couched in the language of care, policed what people of color are allowed to do and make and say.
Holzapfel, the department chair, portrayed the dispute between cast and director as less dire in an interview with Inside Higher Ed: over "design elements" and "artistic choices."
Chowdhury told the publication the play was a "critique of the radicalized national mythology that we call 'Americana.'" The rehearsals took place against the backdrop of last year's "Underground Railroad Game," the campus response to which created a "culture of fragility and fear on campus … about what students of color can and cannot handle."
The Williams Record editorial board pinned the blame on the theater department for not taking student cast members' objections to the content into consideration and making the "unilateral" decision to cancel the play.
"The theatre department has an obligation to be welcoming of all identities and to represent those identities in ways that are not tokenizing or harmful," according to the editorial.
"It is disappointing and counterproductive – for the cast, the creative team and the campus as a whole – that this revolutionary work by a playwright of color did not find an audience here at the College."
MORE: Book review of 'Uncensored' by Zachary Wood
IMAGE: pathdoc/Shutterstock, Thomas Dunn/ShayokMishaChowdhury.com
Like The College Fix on Facebook / Follow us on Twitter