Student faces 'appropriate disciplinary action' in latest campus hate-crime hoax
A black female student has been identified as the vandal behind racist graffiti recently found at a Sacramento high school.
A school district leader told CBS13 the student "confessed to the vandalism and cameras caught her in action."
An announcement published Feb. 17 by the Sacramento City Unified School District states the student faces "appropriate disciplinary action" for the "disturbing graffiti."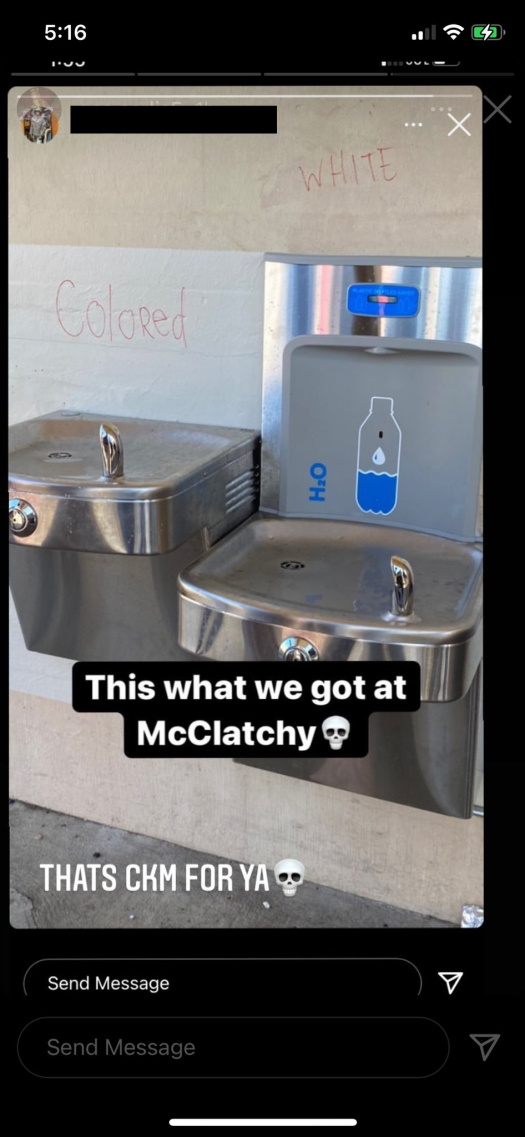 The student is a minor and has not been identified by authorities. She had written "colored" and "white" above a water found at C.K. McClatchy High School. "Colored" was written over the older part of the fountain while "white" was penned atop a newer portion of the fountain that also fills water bottles.
Prior to the announcement that the vandal is black, community activists were in an uproar. The NAACP demanded "accountability." At a protest, one black community activist shouted: "We are tired of 'district letters.' We are tired of 'we are investigating.' What we want is consequences."
However, now the incident is billed as a prank gone wrong.
"It was a prank that went sideways is my characterization of what the young woman said in her confession," said Mark Harris, an attorney with an expertise in social justice who was appointed last month to help the school district address racism and equity, reports The Sacramento Bee.
"It should be a moment for our community to come together and make sure this doesn't destroy this person's life," Harris said. "…We don't know why she did it. This is not a situation that is the same as an overt deliberate move to do something that is racist, destructive, negative."
The Sacramento Bee reports that Betty Williams, president of the local NAACP chapter, is upset officials were able to solve the McClatchy High School case so quickly "while the investigation into racist graffiti at West Campus High School continues to linger months later unsolved."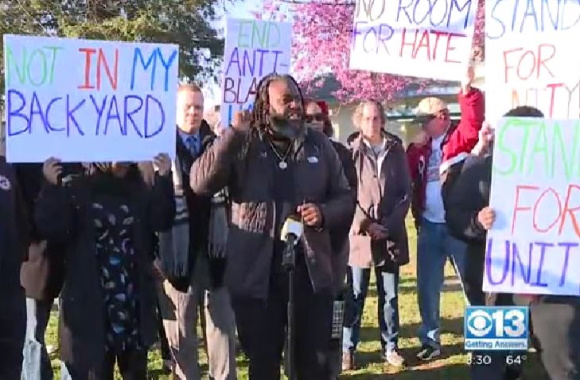 "Why is it when you find something like this we find the Black students quicker than we find the white students," Williams said. "I want you to put that same energy into West Campus. I want you to put that same energy into every school district that's dealing with these issues. It's a problem. We have racism that's rooted in this school district."
The Sacramento Bee reports:
West Campus Principal John McMeekin has said that the racially derogatory vandalism was directed at Assistant Principal Elysse Versher, who told The Sacramento Bee she found a racial slur written five times on a wall near her assigned parking spot on campus on Nov. 6.

In mid-December, the Sacramento Police Department announced that investigators reviewed "several hours" of security camera video and spotted three people who detectives are seeking to "identify and interview" regarding the West Campus High incident.
Racial hate crimes that are later found to be hoaxes perpetuated by people of color are very common. The College Fix has reported on dozens of examples in recent years.
Wilfred Reilly, assistant professor of political science at Kentucky State University and author of 2019 book "Hate Crime Hoax: How the Left is Selling a Fake Race War," has examined 643 cases of race hoaxes to date. Almost one-third have taken place on a college, university or senior high school campus.
MORE: Black student who set fire to her dorm in hate-crime hoax awaits court hearing
IMAGES: screenshots — Instagram, CBS
Like The College Fix on Facebook / Follow us on Twitter