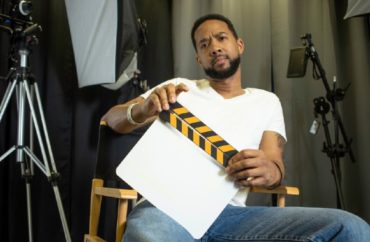 'The department must show a vested interest in BIPOC work'
A student activist group at the College of Wooster wants affirmative action in the writing and casting of plays in the university's theatre department.
The BIPOC Performing Arts Alliance' demands for the private Ohio university were published in a November 12 article in the campus paper. BIPOC refers to Black, Indigenous and People of Color.
The student activists want "[a]t least one department play yearly that is BIPOC written or starring a BIPOC student (this student should not be the only BIPOC student in the cast) in one of its leading roles.
"This can also be fulfilled by student productions that are treated like main stage productions," the list said. "The department must show a vested interest in BIPOC work."
The Theatre and Dance department should expand its curriculum to ensure it covers the works of racial minorities.
BIPOC PAA wants the "proper introduction of BIPOC curriculum in all Theatre History courses with a variety of artists that are not tokenized or misrepresentations of their cultures/racial groups."
It also wants department leadership held accountable for what it perceives as a lack of sensitivity and attention to racial issues.
Professor Shirley Huston-Findley should resign as chair "until further substantial equality education is reached and the DEI plan is completed."
Professor Huston-Findley must issue a "public and formal apology for inflicted harm and racism against our BIPOC students."
She should also go through "substantial and outside training" in "racial issues and equity" and "[d]irecting and in teaching holistically" the list of demands said.
"This demand will bar Huston-Findley from direction until this education is complete and audited thoroughly," BIPOC PAA said.
BIPOC PAA did not respond to two Instagram messages sent on November 17 and November 19. The College Fix asked for more information on the group's problems with Professor Huston-Findley. The Fix also asked if the university had said anything to the activist group about its demands.
Professor Huston-Findley did not respond to two emailed requests for comment sent on November 17 and November 19. The Fix asked if she could comment on the resignation request from BIPOC PAA.
The Fix also asked if she knew what the activists mean when they said she inflicted racism and harm on them.
Student group says administration is not taking racism concerns seriously
The list of demands builds on an anonymous "Black Manifesto" which expressed concerns about racism at the Ohio university. The campus paper reported on the list generally and a subsequent town hall, but did not link to a copy of the actual list. Campus Reform obtained a copy.
"The Black Manifesto" appears to take its name from a 1969 document at the College of Wooster that contained demands from black students.
BIPOC PAA did not find the university's response to its racism concerns satisfying.
"BIPOC Performing Arts Alliance denounces any and all forms of racism, sexism, bigotry, homophobia, ableism, transphobia, and any other methods of discrimination that have permeated on this campus," the group wrote in an October 29 letter.
"We stand strongly and fervently with our Black student body to renounce and hold our institution accountable for the continued harm they have created over decades of time," the letter said. "Any of our resources, time, and focus that can be put towards change and proliferation of said change will be immediately committed to that cause, for this is a fight for Black lives, and Black lives have always and WILL ALWAYS MATTER."
MORE: Check out the cancel culture database
IMAGE: Michae Allen/Shutterstock.com
Like The College Fix on Facebook / Follow us on Twitter