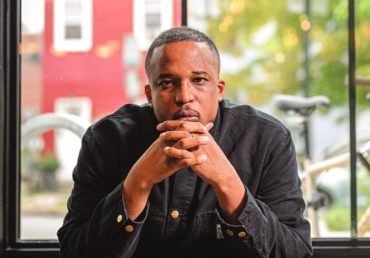 'Our country is so fixed' on the 'white is always right' message
The editor-at large of Salon.com, who's also a lecturer in the University of Baltimore's School of Communications Design, won't take his daughter to see "Barbie" because she "already receives enough unintentional whiteness."
D. Watkins says that although he initially was "super excited" to see the flick starring Margot Robbie and Ryan Gosling, he soon realized he'd "have to explain their ideas of beauty" to his kid.
"'Barbie […] has one of the whitest trailers I ever saw in my life," the author of the recent book "Black Boy Smile" says.
"I never heard a white person say, 'The representation was poor; I just don't see myself in the art,'" Watkins writes. "Yet Black people and people of color deal with this daily. America intentionally and unintentionally shoves whiteness down our throats every day, every minute, every second, and there's not much we can do about it, other than thoughtfully curating a child's experience."
Watkins, who's in favor of mandatory college courses on subjects like race and rape culture, cites the allegedly "legendary" Clark doll test which played a role, if a small one, in the Brown v. Board of Ed. U.S. Supreme Court case.
MORE: White people need to 'work' on their 'whiteness': sociologist
Regarding this test, Watkins says black children "chose white dolls because they were perceived as more friendly and beautiful." Indeed, Kenneth and Mamie Clark concluded that if a black child in a southern U.S.-segregated school "selected a doll of the opposite race as them [then] they had lower self-esteem."
Interestingly, however, a repeat of the Clark test in northern schools a few decades later showed black children preferred white dolls even more than their southern counterparts. According to Zeke Jeffrey at Psychreg, "This would indicate either integration hurt Black self-esteem or that the doll tests are completely invalid."
Jeffrey notes the Clark study had no control group and its sample size was "incredibly small." What's more, if black children in (southern) non-segregated schools have more contact with racist white peers, "why should Blacks in schools without Whites have less self-esteem?"
Watkins says that although he "can do everything in [his] power" to protect his daughter from the "white is always right" ideology, she still may be exposed to that "way of thinking" because the U.S. "is so fixed on that message."
Skipping films like "Barbie" is merely a part of teaching his daughter that "Black is beautiful," he says.
MORE: The latest malady attributed to those of pale hue: 'deflective whiteness'
IMAGE: U. Baltimore
Like The College Fix on Facebook / Follow us on Twitter