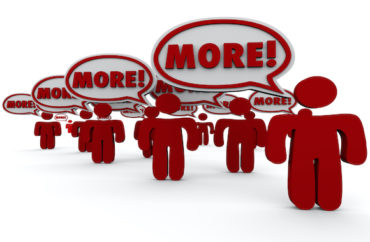 Black Western Illinois University students recently went on a protest march from campus to the center of the town of Macomb because "they deserve better treatment from the institution and the city."
According to Northern Public Radio, approximately 200 people, mostly WIU students, attended the march.
WIU Black Student Association Vice President Shakyria Bailey said she is "surprised by how blatant racism" she's encountered in Macomb and by how "they […] continue to be ignorant" in 2020.
She did not specify who "they" are.
At WIU's Sherman Hall, student marchers stated they've "witnessed too much racism on campus" such as microaggressions from professors. To rectify the situation, the BSA, along with 19 other groups including the local NAACP, issued numerous demands including:
— Rebuild the African American Studies Department and allow students to major in the subject (note: African American Studies, Philosophy, Women's Studies, and Religious Studies were eliminated as majors in 2016 at WIU during the administration of Dr. Jack Thomas. All four are still offered as minors)

— Include WIU's Black students in the process of hiring teachers for the African American Studies Department

— Require all WIU students to take two courses in the African American Studies Department: Intro to African American Studies and African American Literature

— Modify the Code of Conduct to include a policy to end hate speech; it would be defined as "public speech that expresses hate or encourages violence toward a person or group based on something such as race, religion, sex, or sexual orientation"; violators would face suspension and expulsion

— The institution should only support businesses in Macomb that support Black people and Black Lives Matter

— Hire more professors, staff, and student affairs professionals who are Black and increase the university's ethnic diversity and racial makeup by 100%

— Mandate teachers take diversity training that includes the history of the current campus climate at WIU

— Accept accountability for and address anti-Blackness on campus, and create more inclusive environments for the Black community through a student-centric approach
Bailey said the fact that Macomb recently held a "Blue Lives Matter" rally shows people were "telling us they don't want us here." She added that "police choose that career and know it comes with certain challenges."
MORE: 'Mobilized African Diaspora' gives Columbia 48 hrs. to respond to demands
MORE: Black law students demand classroom diversity monitors
IMAGE: iQoncept / Shutterstock.com
Like The College Fix on Facebook / Follow us on Twitter