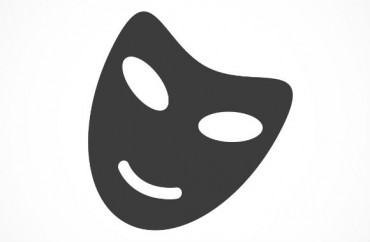 A pair of Asian students at Washington University in St. Louis are in hot water after they posted a picture of themselves with beauty masks and the caption "We're in the Zulu tribe."
According to Student Life, after the pic was put on up Snapchat, student Morgan Bryant received a screencap of the image from a friend. Bryant then shared it on her Facebook page, complete with angry commentary.
"There's always something," she wrote. "I'll start by saying this: I don't want dialogue. I don't want another resource center. I don't want a summer reading book about anti-Blackness and racism neatly scribed into a series of poems. That's not how Anti-Blackness/Racism/Misogynoir will be annihilated. …
"Anti-Blackness in the Asian community is just as violent and just as disgusting as it is coming from anyone else."
One of the students pictured in the photograph also shared Bryant's post on her own page and added an apology, while no longer public, noting that she was "reckless" to post and had not intended to cause offense.

"Last night we were putting face masks on our faces, and we simply thought the shapes and patterns resembled tribal art. We know we were being very ignorant and inconsiderate, and we would really like to apologize for our immaturity," the student wrote. …

"When I saw Morgan [Bryant]'s post I was immediately abhorred and disappointed, but not incredulous. It is tragic, yet unsurprising that Asian students donning blackface and joking about it on social media is the consequence of a toxic mix of Asian anti-blackness and Wash. U.'s culture of white supremacy and privilege," [Korean-American student Emi] Wyland said. …

MORE: 'Blackface' incidents rile two campuses and raise First Amendment questions

Dozens of people from both inside and outside of the Washington University community commented on the original post with words of support for Bryant, but not all of the comments were positive, and many were specifically anti-Asian. …

Senior Christian Ralph, who is black, agreed that the comments went too far, noting that it could be creating even more issues on campus.

"I think it's way too easy to just condemn them in the harshest terms possible using this vile language without thinking about it," Ralph said. "But I don't think that compassion is a one way street. I think you can be compassionate for the people who are impacted by these words like the black students as well as the person who posted it who are just getting these terrible, terrible comments."
Here's a sample of the comments made on Bryant's FB post:
"Nope y'all gotta be called out. Too fuckin bad y'all know better but wanna be fuckgirls!"

"We don't negotiate with terrorists or those who didn't expect to be caught. May the wrath of our maternal ancestors determine the consequences of this actions."

"Hester Love I know some Asian women/femmes that would snatch the life.out of them for this B.S."

"White men with yellow fever all up in the comments trying to take up for her. AS much stanning as these white folks are doing, it lets you know where Black folks really stand. Of course white people aren't mad at the racism, they do the shit too."
Many, including Bryant, want the girls expelled; this could be a possibility given that the school is private.
Bryant also screencapped the apology from one of the girls.
MORE: High school students get 'F' on school project due to using blackface for 'historical accuracy'
MORE: Beauty mask mistaken for blackface at Wisconsin univ. ignites racial tensions
Like The College Fix on Facebook / Follow us on Twitter
IMAGE: VectorDOTdesign/Shutterstock
Like The College Fix on Facebook / Follow us on Twitter