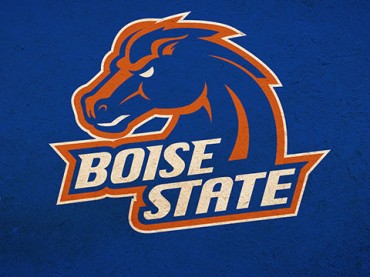 Chastened by the negative attention it drew by making a student group pay for security at a gun-rights event, Boise State University is promising to work with civil-liberties groups to revise its speech policies.
As previously reported by The College Fix, Boise State charged its Young Americans for Liberty chapter $465 when it hosted gun rights advocate Dick Heller, based on fears that off-campus people were encouraging attendees to open-carry at the event, a violation of school policy.
The school returned the fee following criticism from the ACLU of Idaho, Foundation for Individual Rights in Education and Idaho Freedom Foundation, but said it wouldn't change its policies.
Boise State's declaration was apparently premature.
In a Sept. 12 letter to the ACLU of Idaho and Idaho Freedom Foundation, General Counsel Kevin Satterlee said the school would temporarily stop enforcing "certain sections of our policies and procedures" until further review can be undertaken. He described a meeting with the groups 10 days earlier as "collaborative and productive."
Though Boise State must "always be mindful of safety, cost and liability" when considering free expression relative to the university's other functions, it also must give students "some assurance that policies needing some improvement" won't be used to "chill or otherwise restrict" their First Amendment rights, Satterlee said, specifically mentioning Constitution Day activities.
The school will suspend six policies in full, covering event security requirements, rules for open spaces, prior approval of signs or banners and the advertisement of events, among other topics, the letter said.
It will enforce "in part" a policy on distributing literature so that "non-disruptive" passing of petitions and other literature is allowed, while the school works on a "timely redrafting" of the full policy.
But Boise State will "not allow disruption or interference with legitimate business and educational functions within university buildings." The school handbook currently bans such indoor distribution and petitioning "unless the facility manager gives permission for such activity."
While it will keep enforcing the "Additional Charges" section, Boise State "assures you that it itemizes any charges and costs" in writing and users can dispute those charges with Conference Services, the letter said.
University spokesperson Greg Hahn told The College Fix in an e-mailed statement that the university is "in constant review of policies and practices to ensure they meet the latest legal guidance and protect the rights of everyone on campus."
The Young Americans for Liberty chapter at Boise State, which hosted the Heller gun-rights event, said it appreciates the changes.
"I'm very pleased that the University has agreed to working with us to ensure free speech will be protected on campus for all students and I'm hopeful that this raises first amendment awareness to other schools as well," Sheryln Rose, chapter vice president, said in an e-mailed statement to The College Fix.
Boise State "­will be a benchmark of free speech when this process is complete, and that's great for everyone," Geoffrey Talmon, director of the Idaho Freedom Foundation's Center for Defense of Liberty, said in a press release.
While Boise State's university information technology policy was blasted as the Foundation for Individual Rights in Education's "speech code of the month" for September, the group praised the university "for taking seriously the concerns about the impact of its policies on the speech rights of the university community" with its policy suspension and review.
College Fix reporter Matt Lamb is a student at Loyola University-Chicago.
Like The College Fix on Facebook / Follow us on Twitter
IMAGE: Charlie Lyons-Pardue/Flickr