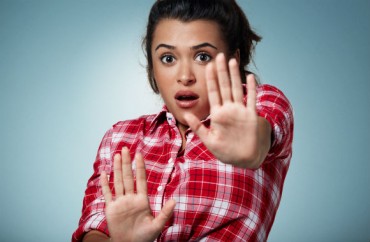 A Boise State University professor is facing an uproar over controversial comments he made about "independent" women.
Scott Yenor, certainly no stranger to speaking his mind, said at the National Conservatism Conference last month that "[o]ur independent women seek their purpose in life in midlevel bureaucratic jobs like human resource management, environmental protection, and marketing.
"They're more medicated, meddlesome, and quarrelsome than women need to be."
According to KTVB-7, the conference also featured U.S. Senators Ted Cruz, Josh Hawley, and Marco Rubio.
After video of Yenor's remarks went viral on TikTok, Boise State President Marlene Tromp and other university officials issued a statement supporting women's right "to seek an education" and to "pursue a range of academic aspirations and dreams."
Yenor responded via Twitter:
Feminists are outraged by a talk I recently gave for #NatCon2. Here's my response. @NatConTalk pic.twitter.com/Jv3tIAE4xF

— Scott Yenor (@scottyenor) November 30, 2021
Some of Yenor's Boise State peers were more critical. Stephen Utych, the interim political science Ph.D. program director whose research deals with "the effects of dehumanizing language in politics," said Yenor's comments were "deeply offensive" and that he "truly feels" for women at the university — especially "those from traditionally marginalized groups."
ALERT: Check out our new Campus Cancel Culture Database!
Utych claimed he's "heard things from people [that] have noticed that women are treated differently in [Yenor's] class," and that Yenor refers to women as "sweetie" and other (similar) terms. As such, Utych said, he would support an investigation into Yenor and subsequent disciplinary action.
"We need a university and a culture here at Boise State where everyone feels welcome," Utych said. "We're in a situation where I don't want any faculty members comments to make certain groups of people, whether its women, people of color, people based on their religion, sexual orientation or anything like that to feel uncomfortable attending school here because that's not the type of place where I'd want to work, that's not a community I want to be a part of is one that's not inclusive." …
Kristin Jackson, a current Boise State U. employee who took a night class with Yenor in 2009, claimed the professor had belittled her and other females.
"He was just awful as a professor," Jackson said. "[T]he very first day of class and he went around the room and he purposefully called all the women Mrs. whatever and he'd pick a last name, but he wouldn't say your last name. So my last name is Jackson, so instead of calling me Mrs. Jackson, he would call me Mrs. Johnson, and if I corrected him, he would tell me it didn't matter because it wasn't really my last name anyway, it was my husband's."
Jackson said Yenor would refer to women as "sweetie" or "honey," and she blasted the university's response to the prof's recent comments — that the "open exchange of ideas […] can introduce uncomfortable and even offensive ideas" — as "pathetic."
"Maybe they can't fire him, but he needs to be disciplined," she said.
Last week, Yenor took to Twitter to deny Jackson's allegations. He said her claim that he had said his class was "so rigorous that you couldn't possibly be a mother and pass the class" is "not a thing that I ever said—'exact words' or otherwise. Never."
Yenor also said KTVB did not seek comment from him on the "specific allegations," instead asking for a live interview which he claimed was an "ambush."
Read the KTVB articles.
MORE: Boise State U. overrun by social justice ideology: scholars' report
IMAGE: avemario/Shutterstock.com
Like The College Fix on Facebook / Follow us on Twitter