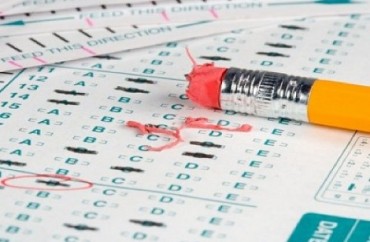 Homeschooling in Boston has taken off in the past five years, with nearly double the number of children learning from their parents instead of government employees.
That growing population is apparently irking some at the school district, which sent a subset of parents a letter warning them "THERE WILL BE NO EXCEPTIONS!!" to mandatory Iowa standardized tests for homeschooled children.
NewBostonPost obtained the new homeschooling figures this week, several days after a homeschooling parent who received the letter called it "unprofessional, intimidating, illegal" and tagged Superintendent Tommy Chang in her tweet.
Unprofessional, intimidating, illegal demands from @BostonSchools to homeschool families @SuptChang @universalhub pic.twitter.com/bzKwBZezsT

— Chamomile_Tea (@Chamomile_Tea) June 28, 2016
In fact, while standardized testing is "recommended" by the school district, Massachusetts court precedent allows homeschoolers to submit "other means of evaluating the progress" of homeschooled children, "such as periodic progress reports or dated work samples," according to NewBostonPost.
Chang quickly responded to the tweet saying that "this will be addressed," and a subsequent letter from Department of Educational Options Executive Director Freddie Fuentes – whose name is on the letterhead of the original – walked back the ultimatum.
Fuentes blamed a "clerical error" for the release of the earlier "erroneous, unapproved" letter that had been signed by Administrative Assistant Jessica Escobar-Diaz. He apologized for "any misunderstanding" that led parents to believe only the Iowa assessment would be accepted by the district.
He doesn't explain what other understanding is possible from "NO EXCEPTIONS!!" to taking the Iowa test "per order" of Fuentes himself.
His office "will be recommending" parents use one of three listed assessments or "comparable" ones, but asks parents to contact the district if they want to submit "another form of assessment" than a standardized test.
The parent who initially flagged the letter said that Fuentes' new letter was actually the fourth version.
Read NewBostonPost's stories on the subject.
Like The College Fix on Facebook / Follow us on Twitter