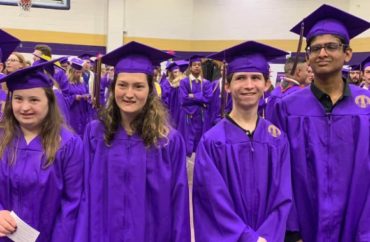 Programs for this student population have grown from 25 to some 300 since 2004
An organization based at the public University of Massachusetts, Boston, has led the charge to standardize college programs for students with intellectual disabilities.
Think College, a center within the Institute for Community Inclusion at the university, announced the launch in an April 5 news release of a new accrediting agency for postsecondary programs for this population of students.
The Think College National Coordinating Center received funding from the U.S. Department of Education for this endeavor, according to a news release from the Institute for Community Inclusion at UMass Boston.
"We are excited that the IHEAC will now provide the opportunity for inclusive higher education programs to obtain accreditation," NCC Accreditation Workgroup Chair Martha Mock stated in the release.
"Intellectual disabilities" refer to problems with general mental abilities that affect intellectual functioning, activities of daily independent living, or both, according to the American Psychiatric Association.
Intellectual disabilities range greatly in type and severity and include, for example, learning disorders, cerebral palsy, and Down syndrome, according to l'Arc, an international nonprofit serving this population.
Programs for students with intellectual disabilities "have grown dramatically since 2004, when an informal survey found about 25 programs nationally," Inside Higher Ed reported.
"Proponents of expanding the number of programs point to research showing greatly improved employment outcomes for students, who also learn skills to help them live independently and be less reliant on family," according to Inside Higher Ed.
Today, "there are approximately 300 higher education programs for students with intellectual disabilities across the United States," states a March news release from the University of Rochester Warner School of Education. However, a standardized accreditation system was lacking.
The Fix reached out via email to Think College, which did not provide comment.
Students with intellectual disabilities welcomed at Western Carolina University program in Cullowhee, N.C. 
Western Carolina University's University Participant Program is one such college program currently seeking accreditation from IHEAC.
"The WCU UP Program provides an inclusive, two-year, on-campus living and learning experience for college-aged persons with intellectual disability," according to its website. "The goal of the program is to facilitate UP students' transition from secondary school to adult life with education, employment, and independent living." Graduates (pictured) receive a Certificate of Accomplishment.
Students enrolled in the program "live in on-campus dormitories distributed throughout university residence halls under the same university policies that apply to all WCU students" according to the website. "On-campus life is fully integrated and inclusive."
Additionally, "WCU undergraduate students are recruited to provide paid and unpaid support to facilitate UP Students living on campus," the website stated.
"I think standardized accreditation will allow individuals with intellectual disability to have greater opportunities in high quality inclusive college programs to achieve higher expectations and more transformative opportunities and outcomes," WCU Program Director Kelly Kelley told The College Fix via email.
"I believe accreditation of [such] programs is good to ensure the programs are following the program guidelines and that they are making a positive impact on individuals with intellectual disabilities in regard to independence in living and working," Mary Breaud, associate professor of education at Nicholls State University, told The Fix.
However, "my concern is with the costs associated with an accreditation process," Breaud said. "My hope is that this will not be a burden on programs, many that operate on very small budgets."
MORE: Mizzou launches new program for students with intellectual disabilities
IMAGE: Western Carolina University
Like The College Fix on Facebook / Follow us on Twitter