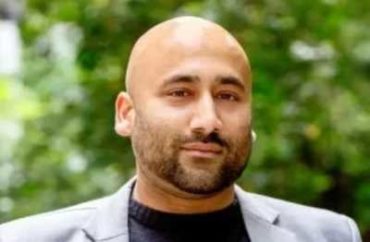 'We must oppose the new segregationists'
Schools throughout the United Kingdom should reject 'US race politics,' Rakib Ehsan, a British-Bangladeshi author with a doctorate in political science, wrote on October 10 for The Critic.
Ehsan began his essay in the conservative British magazine with a report that the University of Westminster student union had barred white students from several Black History Month events to promote a 'safe space' for black students.
"It appears that American style racial segregation has made its depressing way into the sphere of British higher education," he wrote.
Note that Ehsan is referring not to our lamentable history of Jim Crow-era segregation, but to the recent neo-segregation, documented extensively in The College Fix, that emphasizes, reinforces, and even exaggerates differences between races for some ill-defined 'anti-racist' objectives.
The term "safe space," familiar to followers of American college life, is apparently so unfamiliar to British readers that Ehsan included the Merriam-Webster definition in his essay.
'Safe spaces' are 'usually located on the university campuses of the United States," Ehsan wrote.
Ehsan quoted Neil Thin, a social anthropology professor at Edinburgh University, who wrote that "activists confuse people by reintroducing racial segregation to 'anti-racist' events…thankfully this is still extremely rare in UK, but if students and lecturers are too scared to comment, please don't assume this will go away."
Ehsan concurred. "If events organised by student unions are exclusively reserved for members of a particular race, that is a form of racial segregation which has no place on Britain's university campuses," he wrote. "It is not remotely appropriate for this to happen in an advanced multi-racial democracy such as ours."
Integrated events are even more important given Britain's colonial history
Some may argue that such segregated, 'anti-racist' events are appropriate to Britain because of its colonial history, in which the British Empire controlled peoples in Africa, the West Indies and elsewhere and undoubtedly committed abuses.
"In that case, wouldn't it be better to make Black History Month events as inclusive as possible in order to heighten white-mainstream awareness of such issues?" Ehsan wrote. "To offer intellectual forums which allow for meaningful inter-racial contact and vital intercultural exchange?"
Instead, "segregationist activities have the potential to undermine inter-racial harmony and weaken the broader anti-racist cause in Britain," he stated.
Even more, "an effective anti-racist movement needs to be in the business of information-sharing and alliance-building — creating a broad-based coalition of informed supporters that can drive meaningful political, social and economic change," Ehsan wrote.
"The creation of safe spaces for Black History Month is exclusionary, inward-looking, and regressive," Ehsan continued. "It is self-defeating and will do little in terms of fostering a fairer and more cohesive society in Britain."
Americans who wish to minimize, not heighten, differences between people of different races should note this British aversion to neo-segregation. Sometimes viewing a policy in a foreign context helps us see its drawbacks more clearly.
I admire the vision of a post-racial politics advanced by philosopher Sam Harris, and I imagine Ehsan might as well.
In Harris' vision of a more just world, '"more and more people (and ultimately all people) would care less and less (and ultimately not at all) about race..skin color would become like hair color in its political and moral significance—which is to say that it would have none."
Those who support Harris' vision of a world in which race is as inconsequential as hair color should oppose dividing groups by race both at home and abroad.
Additionally, we should join Ehsan and other British thinkers who would resist the import of these regressive, American-born racial politics. These are not ideas worth spreading.
MORE: Ibram Kendi likens CRT opposition to backlash against Brown v. Board of Education
IMAGE: Rakib Ehsan/Twitter
Like The College Fix on Facebook / Follow us on Twitter