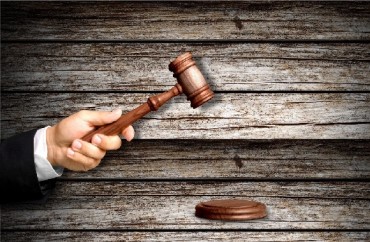 The six-month jail sentence for former Stanford athlete Brock Turner, convicted of sexually assaulting an unconscious woman, has sparked widespread outrage and a million-signature petition to recall the judge that issued it.
But people who actually practice criminal law and understand the history of sentencing are speaking out in defense of the sentence, saying that Judge Aaron Persky is something of a progressive – and rather in the mainstream of judicial sentencing trends.
San Francisco Magazine reports that local public defenders – including the "well-respected feminist" and lesbian chief of the Santa Clara County office, Molly O'Neal – are shedding light on what Turner's sentence actually means in practice:
"The culture of mass incarceration has warped our psyches into thinking that lengthy jail or prison terms are always the answer to criminal behaviors like sexual assault," Sajid Khan, a San Jose public defender, wrote in a blog post this week. …

MORE: Witches put an impotence hex on Brock Turner

Turner also faces three years of probation, where he'll be required to undergo alcohol treatment, sex offender treatment, or any step the probation officer deems necessary. "If he were to violate probation by failing to do those things, or even committing a misdemeanor, Mr. Turner could still go to prison for up to 14 years. That prison term is hanging over his head."
Khan notes that misunderstanding of the sentence will likely backfire on his "underrepresented, poor clients," when "white, black, or Latino, or rich or poor" need the same "holistic workup" that Turner is getting. California is actually leading the "national conversation" toward prevention and rehab "over years in prison," the magazine says.
Santa Clara's O'Neal told The Mercury News that "nothing would be gained by sending Turner to prison":
Turner will have to register as a sex offender for the rest of his life, making it difficult for him to get a job, she said. He'll also have at least one strike on his record. She added that it's no picnic to serve time in this county's jail, which has come under fire after three correctional officers were charged with murder in the beating death of a mentally ill inmate.

"The sentence was totally fair, not out of line, given his lack of a criminal record," she said. …

"I stand with the judge," O'Neal said, "but also with the whole process. The judge listened to everyone involved and made a difficult call."
MORE: Student does five years in prison for fake rape
Like The College Fix on Facebook / Follow us on Twitter
IMAGE: Shutterstock