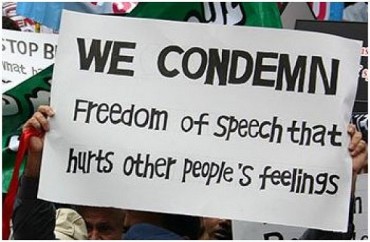 The Brown Daily Herald has apologized for two editorials that ran this week — one that allegedly utilized eugenics for its argument, and the other which supposedly argued that Native Americans "should be thankful for the Columbian Exchange."
Apparently the latter was so heinous that The Herald took it down from its website (an editor's note is in its place), but the former is still up, albeit, too, with an editor's note.
"Fourteen black student organizations, along with 76 individual signatories" wrote to The Herald to make known their "concern for and disgust of the decisions" to run the columns.
"A collective" of Asian, Asian American and Pacific Islander students at Brown University also made known its feelings.
"As black students, we are deeply offended and personally harmed by 'The white privilege of cows' which advocated for eugenics," the students wrote in the statement. "We particularly want to underscore the impact that the most recent article, 'Columbian Exchange Day,' has had on the Native and Indigenous community at Brown."

The black student organizations listed three demands of The Herald, including that it "admit the role it has played in consistently giving a platform to racist ideologies; publicly apologize in print and online for (its) egregious mistake and the resulting harm on members of our community; and give the Brown community a concrete and transparent plan of action."

This plan of action would emphasize an increase in staff diversity, more stringent fact-checking for columns and a commitment to leave published columns online under all circumstances, according to the statement. Focus groups composed of students of color would review the plan of action before submitting it to the general student body for approval.
The Brown Undergraduate Council of Students (UCS) "released a statement of solidarity with students affected" by the editorials:
"The Undergraduate Council of Students stands in solidarity with students of color in the wake of racist publications in The Brown Daily Herald this week," the statement reads. "We join fellow students in urging The Herald to hold itself accountable for its actions. UCS pledges to attend the demonstration organized by Native Americans at Brown on Monday, October 12th to support and amplify the voices of students of color who have been silenced."
Interesting. How exactly have "the voices of students of color" been silenced?
RELATED: Black Lives Matter activists will keep stealing newspapers until they get their way at Wesleyan
Like The College Fix on Facebook / Follow us on Twitter
IMAGE: Sam Graham/Flickr