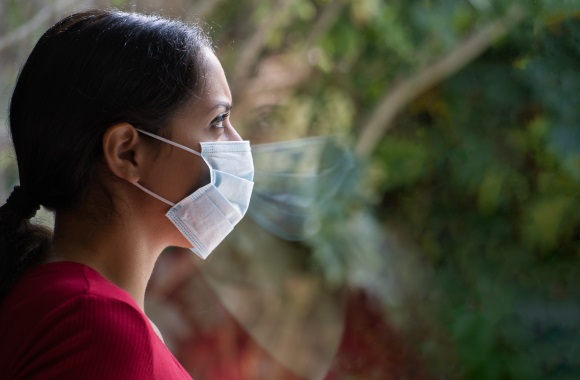 Vaccinated students have also been told to wear masks inside their off-campus residences except when eating alone
Brown University has suspended in-person dining and student organization gatherings due to a slight uptick in positive asymptomatic COVID test results.
As of Sept. 14, there were 91 positive cases of COVID reported over the last seven days, a positivity rate of .7 percent, according to the university's online data.
The campus also enjoys a vaccine rate of 97.9 percent among students and 95.5 among faculty and staff, the data show.
But student leaders have been told that "all student organization events, activities, and meetings must be held virtually."
"We understand that this is difficult news and the planning is underway for many events already," the memo stated.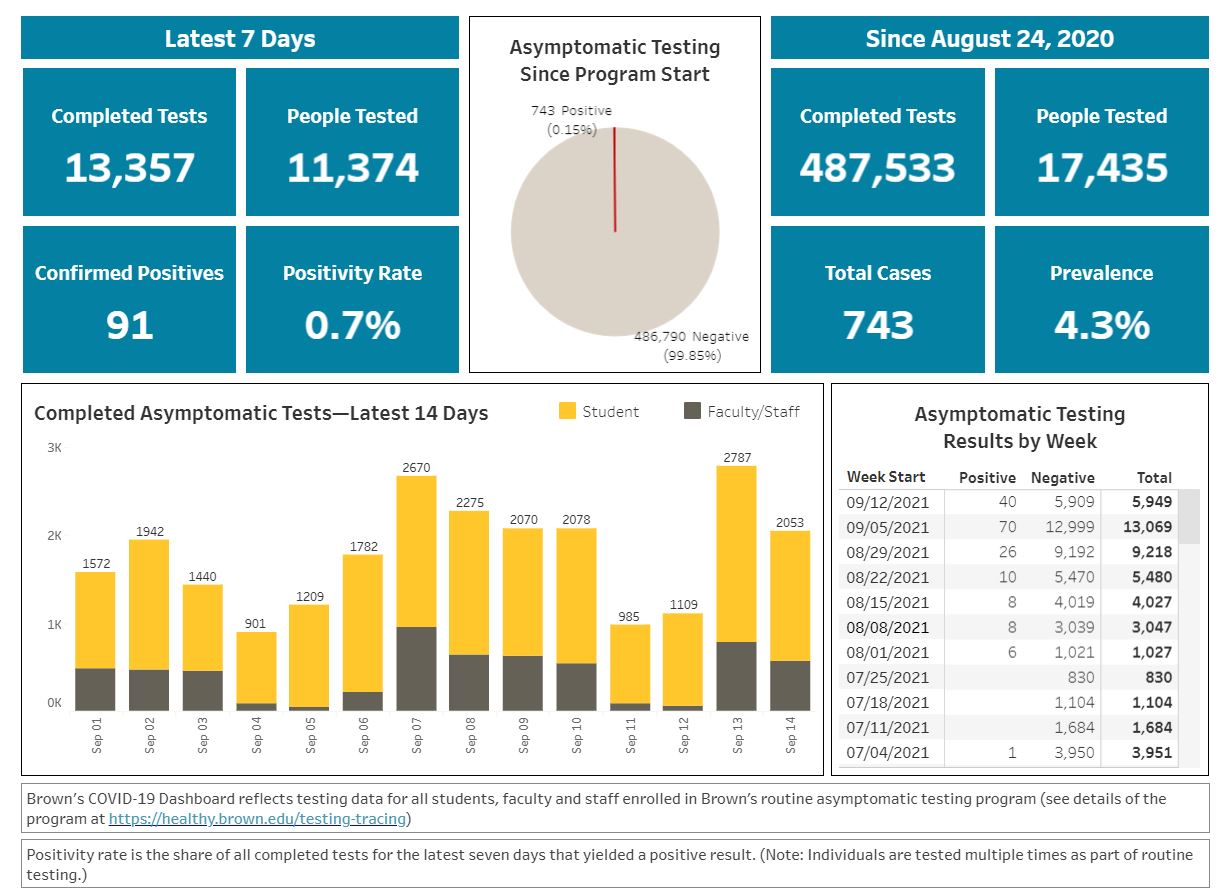 Undergrads will now also be required to get tested for COVID-19 twice weekly, regardless of vaccination status, the Brown Daily Herald reported, noting vaccinated students "were previously required to be tested once per week, while unvaccinated students had to be tested twice per week."
It also reported that with the suspension of in-person dining, dining halls will now offer takeout-style meals.
Vaccinated students have also been told to wear masks inside their off-campus residences except when eating alone, according to screenshots of the rules posted by Twitter users.
Told ya. Due to an increase in asymptomatic "cases," Brown University just imposed a suite of new restrictions — including prohibitions on student social gatherings and going to bars/restaurants. Once again, they'd already mandated vaccination. The "permanent crisis" continues pic.twitter.com/DqaerxocOv

— Michael Tracey (@mtracey) September 14, 2021
The fuck am I reading pic.twitter.com/zL4jpMsa1o

— MilkyPuff (@Milky_Puff) September 14, 2021
It has not been announced when the restrictions will be lifted.
On September 8, Vice President of Planning Russell Carey told the campus community that the "increase in positive asymptomatic test results is consistent with what we expected for the beginning of the semester given the transmissibility of the Delta variant, our significant increase in the number of tests conducted, and our returning student population."
Carey acknowledged that "the positivity rate on campus remains very low, and there continues to be no indication of community transmission, clusters or outbreaks on campus."
However, he added, "We all need to be vigilant about testing, wearing masks indoors, and otherwise following public health guidance."
Reaction today on campus was decidedly in favor of the new restrictions on gatherings. There was very little negative chatter about the restrictions.
In interviews with The College Fix, several students said they appreciated the university's "safety first" mentality.
"There will be plenty of time for gatherings, and we have been remote for so long, what is a few more weeks or months to finally be done with this thing, once and for all," one student told The College Fix.
By administrative edict, Brown University students are currently barred from conducting "events, activities, and meetings" in person. The student body is 98% vaccinated. What's the endgame here, you ask? There is none #PermanentCrisis pic.twitter.com/5p2Au2Hd3h

— Michael Tracey (@mtracey) September 15, 2021
But some reaction on social media accused Brown of nannyism and seeking to create a "permanent crisis."
MORE: 'Consume and cover,' 'quick sip rule': Harvard wants students to eat, drink with mask on
IMAGE: Ripio / Shutterstock
Like The College Fix on Facebook / Follow us on Twitter