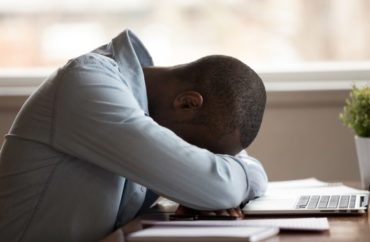 Judge faults him for not filing complaints against accusers
Brown University did not discriminate against a black student on the basis of his race or sex in a Title IX investigation of claims by two white female students, a federal judge ruled last week.
It was a reversal of fortune for "John Doe," whose lawsuit against the Ivy League university had been greenlit two years earlier by the same judge.
John had painted "a picture of an ongoing, racially discriminatory pattern of conduct" in his Title IX proceeding, U.S. District Judge John McConnell said in 2018, opening the door to legal discovery and a possible jury trial.
But in his Sept. 24 ruling, the judge said one of John's most explosive claims – that an official in the proceeding referred to him with a racial slur – ended up not being backed by evidence.
Brown's behavior toward him was not so "extreme and outrageous" as to be "utterly intolerable in a civilized community," the standard for intentional infliction of emotional district in Rhode Island, McConnell continued.
And the university's decision not to investigate John's allegations against one of his accusers – that she was the "aggressor" in their amorous encounter in an alley behind a bar – was his own fault, the judge ruled.
In an unusual "conclusion" that sympathizes with John's plight, McConnell said the "claim of misconduct in his first month" of college seems to have dogged the student "through his time at Brown."
Yet the "storms" he experienced in the "academic and social waters of a college environment" did not appear to be "caused by gales of discrimination," the judge concluded.
Transcript doesn't mention the investigation or 'deferred suspension'
John's case ultimately suffered from his ability to move beyond the investigations, despite the psychological trauma they caused him, including a suicide attempt.
He "successfully played four years Division I lacrosse, graduated from an Ivy League college, and has a good start on his career," according to McConnell's conclusion.
While he received a one-year deferred suspension for "nonconsensual physical activity" with "Jane Doe," his transcript "has no remarks about either investigation or the deferred suspension."
Investigators closed the second complaint after "Sally Roe" stopped responding to them. She later apologized to John for the ordeal, saying her sorority sister Jane had prompted her complaint against him.
"Extensive discovery" challenged the narrative that John had told when McConnell denied Brown's motion to dismiss, the ruling found.
MORE: Judge rejects Brown's motion to dismiss John Doe's lawsuit
When he enrolled at Brown in fall 2013, John joined the lacrosse team and had several erotic encounters with other students in his first few months, according to multiple accounts.
He met Jane at an off-campus bar where they drank together despite being underage, and they kissed in an alley. Jane reported it to the university months later, claiming John choked and slapped her without consent.
While John portrayed their overall encounter as consensual and "kinky," he defended himself by telling Brown that Jane bit his lip until it bled and pinned him against a wall.
But he didn't file a formal complaint against Jane, and the university neither charged nor sanctioned her. John didn't appeal his loss, testifying that he didn't want to "pursue things further," but he accused Jane of repeatedly violating the mutual no-contact order.
Blackmailed into taking medical leave?
John's life fell apart again the following May, when Sally accused him of sexual misconduct by trying to convince her to shower with him after they kissed. Brown kicked him off campus right after his last final exam.
Though Sally resisted participating in the investigation, saying she felt "forced to report" their encounter, the university's silence led John to believe that it dragged on through that summer.
At some point, Associate Dean of Student Support Maria Suarez allegedly told John's coach that Brown had proof of his wrongdoing, referring to him twice as "your boy" – a pejorative term for a black man.
Eventually Brown told John the investigation had been closed with no action against him. He sought psychiatric help repeatedly on campus the following fall, once jumping in front of a moving car after smoking "a great deal of marijuana," McConnell recounted.
MORE: 11 times young black men were railroaded in Title IX proceedings
He and his mother met with Suarez and Margaret Klawunn (left), then-vice president of campus life, right after he was discharged from a hospital following that suicide attempt.
They believed the officials were threatening to charge him with "damage to the vehicle he jumped in front of, or even a revival of the investigation into Sally's allegations," if he refused to take medical leave. (Klawunn went on to the University of California-Santa Barbara, where she was named in a successful Title IX due process lawsuit.)
While John convinced Brown to accept him back for the 2015-2016 academic year, he was outraged to learn that the university had changed the "mutual" no-contact order with Jane into a "unilateral" order against him. This was a result of a Title IX policy change that took into account the "responsible" finding against him.
His mom didn't confirm the 'boy' remark
Subsequent testimony failed to verify some of John's claims, including from his mother. While the coach told her that Suarez "had it out" for John, he didn't mention the "boy" comments she allegedly made, his mother said. Suarez firmly denied calling him "boy," saying she finds the term applied to a grown man "personally offensive."
John's choices during the investigation – particularly failing to file a formal complaint against Jane and making his allegations against her "defensively" – also came back to harm his case.
Under the Supreme Court's standard of "severe, pervasive, and objectively offensive," Jane did not commit sexual harassment against John in their one alley encounter, which fell outside the "limitations period" anyway, McConnell found.
He ruled the same about Jane's alleged rumors and confidentiality breaches against John in violation of the no-contact order, calling them "personal attacks" rather than gender-based harassment.
Brown didn't deprive him of "educational benefits" due to a hostile environment, the judge continued, because it let him finish his exams before kicking him off campus. John also chose to take medical leave, and Brown granted his appeal to return to campus the following academic year.
MORE: Black students claim rape was uncorroborated, witnesses threatened
No evidence suggests Brown "impeded his access" to filing allegations against Jane, McConnell said: Officials testified he didn't want to file a complaint, and the unilateral no-contact order, which John didn't violate, resulted from a policy change.
Sally is also not a "female comparator" to John for the purpose of determining whether Brown selectively enforced its policies against him as a male in the second investigation.
"A prudent person would not view John's and Sally's circumstances as equivalent," the judge said: "John did not claim that Sally sexually assaulted him and did not file a complaint or seek an investigation against her; there was no conflicting claim and counterclaim of sexual assault."
Under 1st U.S. Circuit Court of Appeals precedent, which is binding on McConnell's court, Jane can't be a "comparator" either: John never filed a complaint against her, and his allegations only followed her complaint. They are not "apples to … apples," the judge said.
Racial claims rely on 'speculation' and news articles
While John said Brown's environment "is steeped in institutional and societal racism," especially toward black male athletes like him, his mother's testimony undermined his claims about Suarez.
While he pointed to "articles discussing potential trends of racial disparities in Title IX disciplinary case" and said his father talked to another Brown official about "implicit biases," these facts "alone" don't imply that Brown intended to discriminate against him by race, the judge said.
Brown has "articulated legitimate, nondiscriminatory, reasons for its actions," McConnell continued: John's racial discrimination claims rely "only on speculation."
The lack of evidence for Suarez's "boy" comments also harmed his emotional-distress claim. "Surely, a dean making a racially charged comment about an African American student in the context of a sexual assault allegation would be extreme and outrageous" to a jury – if it happened, the judge said.
McConnell was more nuanced in response to John's claims that "many incidents" showed Brown's "extreme and outrageous" conduct.
MORE: University suspended black student because drunk white girl kissed him?
John said Brown's failure to keep him updated on the Sally investigation caused "extreme emotional distress," leading to his depression, falling grades and attempted suicide, and that his disputed post-hospital meeting with administrators led him to take medical leave.
"Student disciplinary investigations and the face-to-face meetings no doubt could cause a wide range of emotional distress," the judge wrote, but "Brown would have violated its own policies if it did not pursue the second investigation into Sally's complaint."
Regardless of whether Suarez and Klawunn actually threatened him, John had already decided to take medical leave before the meeting, McConnell said.
As for whether "Brown latched onto Sally's complaint because it wanted to get rid of him" – an alleged breach of contract because John didn't meet the criteria for a campus ban – the suspension order only lasted for the summer when he was back home. It had no "significant damaging effect on his academic or athletic career," the judge found.
"While John believes that Brown subjected him to actionable racial and gender bias, the undisputed evidence in the record does not support his legal claims," the ruling concludes.
MORE: Appeals court orders UCSB to pay massive attorney's fees to accused student
IMAGES: fizkes/Shutterstock, University of California-Santa Barbara
Like The College Fix on Facebook / Follow us on Twitter