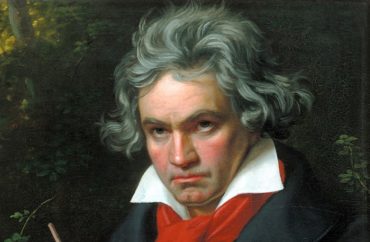 'What sort of history might be told, for example, if one were to consider classical music in relation to over 500 years of imperialism and settler colonialism?'
Students at Brown University can take a course this upcoming semester on the relationship between classical music and "settler colonialism."
"Critiquing the Canon: A De-Westernized History of Western Classical Music" will ask "hard questions about Western Europe's artistic and cultural relationship to the rest of the globe."
"What sort of history might be told, for example, if one were to consider classical music in relation to over 500 years of imperialism and settler colonialism?" the course description asked. "What if a course on Western music history didn't center a canon of mostly white, European men and their music?"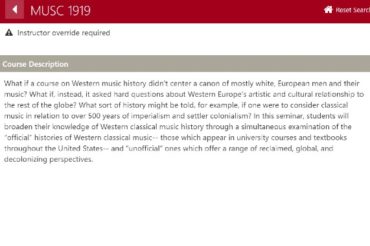 The Ivy League University's course will study what it calls the "official" canon of music, but also "a range of reclaimed, global, and decolonizing perspectives," or what it calls the "unofficial" history of classical music.
The course description does not include a list of music or books that will be studied. It will be taught by Melody Chapin, a doctoral candidate in Musicology and Ethnomusicology.
The topic of racism and music is not a new one — last year, orchestras, symphonies and classic music announcers released statements after the death of Minnesota man George Floyd that reflected on the alleged racist history inherent in the classical music industry. As related by City Journal, one announcer even said that listening to Messiah by Handel made the listener complicit in racism, due to the composer briefly holding stock in a company that was involved in slave trading.
But that's not the only way Brown students can learn about combating racism outside of a sociology or political science course.
Students can also take a course on anti-racism library practices
Brown students can learn about combating racism not only in a music class at the Ivy League school but also in a humanities course.
The American Studies program offers a course called "Accessioning, Archiving, and Antiracism: Critical and Creative Approaches."
"Students will develop finding aids that support enhanced accessibility, and analyze systematic research practices that build toward equity," the course description for the fall 2021 class promised.
The class "foregrounds the ways that anti-racist activists and artists work in and against archives," and will explore "how collecting professionals and amateurs alike can use the acquisition process to challenge dominant white supremacist narratives and hierarchies of knowledge in the service of more equitable and just institutional development."
As previously reported by The College Fix, the University of Minnesota has developed a comprehensive anti-racism library research guide.
"Conducting research through an anti-racism lens is a long-term and ongoing process and must be considered as part of a complex system which oppresses people and groups in multifaceted ways," the librarians at the taxpayer-funded university said.
"Dewey Decimal, the Library of Congress, and smaller discipline-specific cataloging approaches were designed in a racist and white-centered system," the guide said.
The librarians hoped to help researchers explore "perspectives from marginalized voices and groups."
MORE: Oxford looks to move away from 'white European music from slave period'
IMAGES: Public Domain; Brown University
Like The College Fix on Facebook / Follow us on Twitter