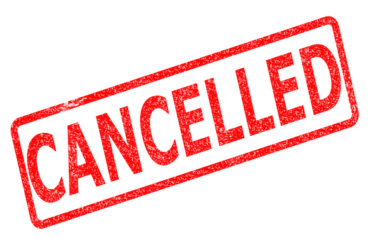 They call Donald Trump "a real threat to democracy." And they fear his opponents, too.
More than 150 academics, journalists and performers signed a statement warning that "forces of illiberalism" were overtaking the political left as it challenges the American president and his counterparts around the world.
Published as a letter to the editor in left-wing Harper's Magazine, the statement is signed by prominent professors and scholars: Yale University's Nicholas Christakis, Columbia's John McWhorter, MIT's Noam Chomsky, Harvard's Steven Pinker, Harvard Law's Ronald Sullivan, Stanford's Francis Fukuyama, New York University's Jonathan Haidt, New York Law School's Nadine Strossen (former ACLU president), Northwestern's Laura Kipnis, University of North Carolina's Molly Worthen, Middlebury College's Allison Stanger (remember this?), and many more.
(Names nearly everyone is certain to recognize: Wynton Marsalis and Salman Rushdie.)
Resistance to Trump "must not be allowed to harden into its own brand of dogma or coercion," which is already creating an "intolerant climate that has set in on all sides," they say:
While we have come to expect this on the radical right, censoriousness is also spreading more widely in our culture: an intolerance of opposing views, a vogue for public shaming and ostracism, and the tendency to dissolve complex policy issues in a blinding moral certainty. We uphold the value of robust and even caustic counter-speech from all quarters. But it is now all too common to hear calls for swift and severe retribution in response to perceived transgressions of speech and thought.
In a form of "panicked damage control," institutional leaders are punishing editors who run "controversial pieces," authors for "alleged inauthenticity," professors for "quoting works of literature in class" (just one recent example), and at least one researcher for "circulating a peer-reviewed academic study" (apparently referring to David Shor's firing).
Not only is this stifling "what can be said without the threat of reprisal" by creative types – writers, artists and journalists – but it also "invariably hurts those who lack power and makes everyone less capable of democratic participation," they write:
We need to preserve the possibility of good-faith disagreement without dire professional consequences. If we won't defend the very thing on which our work depends, we shouldn't expect the public or the state to defend it for us.
IMAGE: theerakit / Shutterstock.com
Like The College Fix on Facebook / Follow us on Twitter