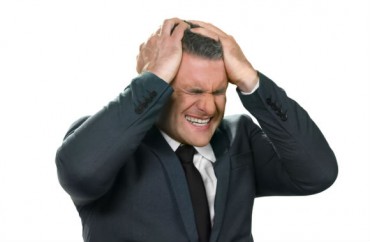 The University of California Los Angeles is investigating a white lecturer for using Martin Luther King Jr.'s "Letter from a Birmingham Jail" in a lesson on racism against African Americans.
That's because the civil rights icon's piece includes the "N-word," and the lecturer also showed a documentary which included descriptions and images of lynchings.
The Washington Free Beacon obtained an email from UCLA Political Science Chair Michael Chwe in which he and two others in his department "condemned lecturer W. Ajax Peris's use of the racially incendiary word," and for continuing to show the documentary after students complained.
"Many students expressed distress and anger regarding the lecture and the lecturer's response to their concerns during the lecture," Chwe's letter reads, which is co-signed by Lorrie Frasure and Chris Tausanovitch, the vice chairs for graduate and undergraduate studies respectively. "We share students' concerns that the lecturer did not simply pause and reassess their teaching pedagogy to meet the students' needs."
Peris, an Air Force veteran, was referred to the UCLA Discrimination Prevention Office as well as the Office of Equity, Diversity and Inclusion. His personal website appears to have been taken down, but a cached version is available.
@UCLA After numerous students plead with Professor Ajax Peris to not use the n word he refused to omit the word because as he stated "just that my skin is white does not prevent me from being able to say those words" and apologized for our "discomfort" but not for his words pic.twitter.com/3WVyKuA8Dg

— ♛ (@heavynne_) June 3, 2020
The Free Beacon notes Peris "issued written and video apologies to students following complaints," but to little effect. Kristie-Valerie Hoang of the UCLA student paper Daily Bruin wrote on Twitter that local police brutality protests had included calls for the firings of Peris and Gordon Klein, a professor who had misgivings about preferential grading for black students.
The Daily Bruin's only mention of Peris to date is a June 3 editorial titled "UCLA's deafening silence on Black Lives Matter movement sanctions complicity, hurts Bruins." It claims Peris "refus[ed] to acknowledge students who spoke out against his language."
UCLA plans a town hall meeting — led by Peris-complaint letter signatory Lorrie Frasure — on June 9 to "debrief on the controversy" and "outline future next steps."
In response to UCLA's actions, the Foundation for Individual Rights in Education's Katlyn Patton said
Peris's academic freedom, as a faculty member at a public institution bound by the First Amendment, includes the right to decide whether and how to confront or discuss difficult or offensive material, including historical readings that document our nation's centuries-long history of racism. Doing so does not amount to unlawful discrimination or harassment, and the law is abundantly clear that UCLA could not investigate or punish a professor for exercising his expressive or academic freedom.
For his part, Chwe (at right) has proven himself to be not exactly a neutral arbiter of things political. Back in 2016, he said "The
danger to democracy itself from Trump supporters is real and must be confronted. It is the greatest danger to democracy since World War II, even perhaps since the Civil War …"
He also said American democracy can only survive when white people, especially white men, willingly surrender power to "multiracial and multi-gender coalitions."
Further, Chwe threw a hissy fit when conservative talker Dennis Prager was slated to conduct a Los Angeles-area orchestra in 2017. Chwe claimed Prager "promotes deeply bigoted views using disturbing, apocalyptic language" and said the radio host's proposed concert "would deeply damage our orchestra's relationship with our community."
MORE: UCLA Law apologizes for First Amendment scholar quoting n-word in class
MORE: Stanford prof in hot water for reading a racial slur in context
IMAGE: Denis Film / Shutterstock.com, YouTube screenshot
Like The College Fix on Facebook / Follow us on Twitter