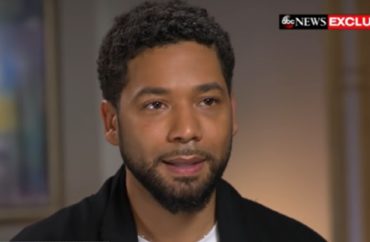 Hate crime hoaxes happen on college campuses and in the broader society (Jussie Smollett) because the demand for racism exceeds the supply.
"After such hate 'crimes' are found to be bogus, you might expect the relevant authorities to be relieved that their institutions are not places where people are bullied for the color of their skin," Freddie Gray, an editor with Spectator World wrote in an opinion piece.
He said:
But that would be a sane response and American academia is totally mad. Now the institutional leaders insist that these incidents, though fake, nonetheless serve as teachable moments about injustice in America. In other words, even if white students didn't draw the offensive graffiti, they are still responsible for historic racism and must disavow it.
Gray highlights some examples familiar with College Fix readers, including an April incident at Albion College. A black student there admitted to writing phrases such as "Die n***** please" and "Let's Kill all N—— on this Campus."
He challenged the assertion by a high school superintendent who said that a race hoax did not diminish the pains of racism caused by the initial allegations. "[T]his does not diminish the hurt it caused or the negative impact it has had on our entire community," Keith Marty said.
"Doesn't it? Should it not diminish the 'negative impact' somewhat?" Gray said.
He explains further why he thinks race hoaxes happen — and why institutions aren't happier when it turns out that racists aren't roaming around committing crimes.
"Again and again, we see the same response to fake hate from America's hyper-progressive enclaves. This attack or abuse might not have been actually real, they say, but the incident speaks to a deeper, almost religious belief that racism lurks everywhere and itches to get out," Gray said. "It's a form of moral theater in which participants must willingly suspend their disbelief."
"The awkward truth is that in modern America, as in other parts of the developed world, the demand for 'acts of racism' greatly exceeds the supply," Gray said. "So people have to manufacture their own."
IMAGE: ABCNews/YouTube
Like The College Fix on Facebook / Follow us on Twitter