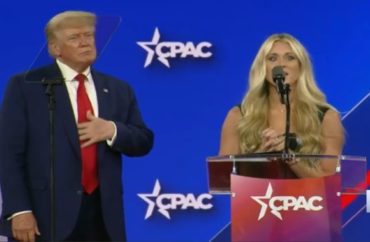 An accomplished collegiate swimmer recently denounced the NCAA for allowing men like Lia Thomas, formerly known as William, to compete against females.
Riley Gaines has been outspoken in her opposition to Thomas' dominance. Thomas was a mediocre University of Pennsylvania swimmer when he competed against men, but began to dominate when he began to swim against females.
"In my own personal experience swimming against Lia (formerly Will) Thomas at our NCAA Championships last year, I can wholeheartedly attest to the blatantly obvious unfair advantages and discrimination we faced as female athletes," she wrote at Fox News.
She said female athletes are fearful of cancel culture. "Girls are reluctant to use their voices due to fear of retaliation," Gaines wrote. "They are told they will never get a job or into a graduate program if they speak out. They are told their school has already made their stance for them."
She wrote further:
They are emotionally blackmailed into thinking that they are wrong for being uncomfortable undressing in front of a naked man. In this instance, the concerned female athletes are the ones referred to counseling at the LGBTQ+ education center on campus so they can learn of the oppression these trans-athletes face. Just ask the female swimmers in the Ivy League.
Gaines added:
Sport is a powerful platform to empower girls and women, but this National Girls and Women in Sports Day, I don't feel empowered. I feel betrayed, belittled, and excluded from proper recognition. We should not have to add the term "biological" in front of the word women to address differences in performance and our separate categories.
Gaines previously alleged that NCAA officials required her to allow Thomas to pose with a trophy, even though she and the Penn swimmer tied.
"There is no equity, sportsmanship, fairness, or opportunities for women to succeed at an elite level without sex-based categories," Gaines wrote.
MORE: 'She took first': Social media commentators say UVA freshman is best, not Thomas
IMAGE: CSPAN
Like The College Fix on Facebook / Follow us on Twitter