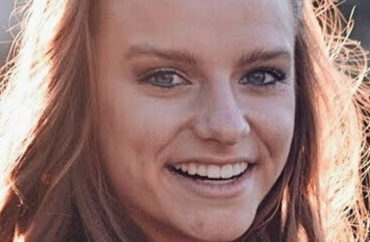 A female athlete at Idaho State University who is seeking to defend Idaho's new Fairness in Women's Sports Act has shared her story in the pages of the Idaho Statesman. 
The law bars biological boys from participating in girls' sports and it faces a challenge from the ACLU.
One of the female student athletes seeking to keep it on the books explained why in her op-ed, titled "I'm a female student athlete in Idaho. Please protect women's sports from transgender athletes." It reads in part:
During the fall 2019 cross-country season, I was told we'd be competing against a male who identifies as female. This biological male had competed on the male cross-country team for three years before identifying under a female name. In the men's division, the athlete had recorded times in several events faster than the college women's national record.

The stats were discouraging. But the stats got personal when I raced in the 3-mile, 5k, and 6k events. In all three, this athlete beat me by a significant margin, bumping me down to a lower placement than I would have notched had I only competed against other women. That might not seem like a big deal, but any athlete knows that placements matter.

I take pride in earning my placements fairly and squarely. When it came to the indoor track conference championships, the biological male athlete snagged the gold medal and bumped my teammate into fourth place and off the podium. I was heartbroken. What was happening here? …

Allowing males to enter women's sports eliminates the connection between an athlete's effort and her success. That's a key reason athletes love to compete. Sex separation in sports helps ensure that males and females both enjoy opportunities for fair competition and victory. It helps guarantee that, when women like me work hard, we have a shot at winning. It protects opportunities for success in women's sports. That's why I support HB 500. …

You don't need to be a biology major to understand that males and females are different in essential ways. It's obvious in the sports world. Most males are bigger, faster and stronger than females; the rules of my sport implicitly acknowledge this. That's why, for example, men's cross-country races are often longer than women's cross-country races.

Sports was the air I breathed growing up; it's the air I breathe now. I want my future daughters and other young girls to be able to have the same experiences and opportunities I've enjoyed. I want my teammates' and my own hard work to pay off. I'm not competing for a participation trophy. I'm competing to be the best…to medal…to win.
Read the entire op-ed here.
IMAGE: Madison Kenyon courtesy photo
Like The College Fix on Facebook / Follow us on Twitter