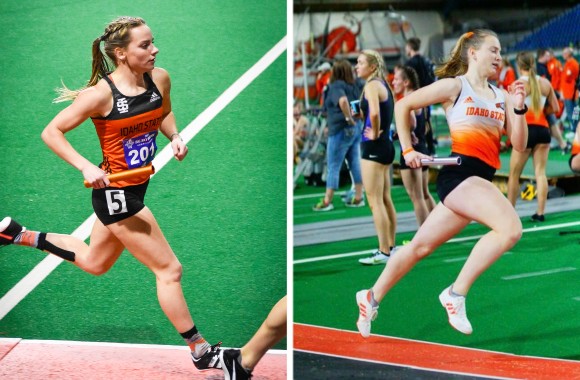 Transgender participation 'symbolically refutes the meaningfulness of female bodies as female'
Just as transgender participation policies have ruined competition in some school sports for girls, the ACLU's lawsuit against Idaho's new law protecting girls' sports could harm the interests of female student athletes across the Gem State.
That's why two female athletes at Idaho State University, represented by the Alliance Defending Freedom, are asking the federal court hearing the ACLU's case for permission to "intervene" and represent their interests.
Like the high school girls challenging Connecticut's policy allowing biological males to compete in girls' sports, Madison Kenyon and Mary Marshall (above, left to to right) compete in track as well as cross-country, and both are at Idaho State on athletic scholarships.
Their concerns are not abstract: Both faced off against a transgender athlete at the University of Montana, June Eastwood, who competed in the male category as Jonathan Eastwood as recently as December 2017 (below).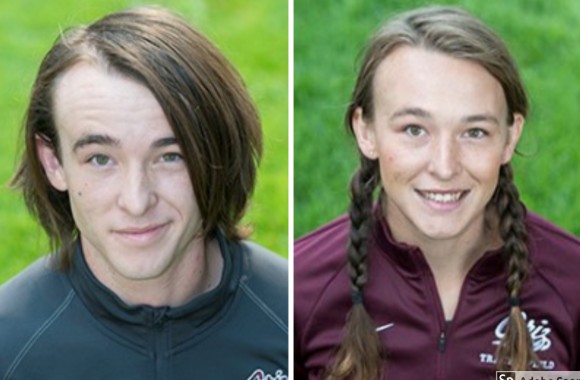 MORE: Big Sky Conference names male runner 'female athlete of the week'
When Eastwood was named "Female Athlete of the Week" in cross-country last fall, the Big Sky Conference neglected to mention the athlete left the male category to compete against biological females. The lawsuit says:
Both Madi and MK [the proposed intervenors' nicknames] had the deflating experiences of running against and losing to Eastwood and being knocked down a placement level because of his participation. They found the experience of losing to a male runner categorically different than losing to a female.

Female defeat by a male athlete is uniquely demoralizing due to the elemental inequity involved in being subjected to the match-up in the first place. Male intrusion represents the elimination from female sport of the relationship of effort to success that makes the draw of sport and competitive striving what it is. As long-time athletes, the proposed intervenors are well familiar with the difference in strength and speed potential between comparably gifted and trained male and female athletes. Putting male athletes up against females is simply not fair and changes the nature and dynamics of sport for young women.
Forcing girls to compete against boys is misogynistic at its core because it "symbolically refutes or discredits the meaningfulness of female bodies as female," according to the suit. "It thus powerfully serves as an unsettling and unwelcome statement about these young women's own identity."
In a press release by the alliance, Kenyon said the ACLU's attempt to erode her rights "defeats an entire aspect of sports: It eliminates the connection between an athlete's effort and her success." Only when males stick with competing in their own sports do "we have a shot at winning" in girls' sports.
Letting biological males like Eastwood compete in their sports is an attack on "the camaraderie and sisterhood that comes from competing with and against females only," Marshall said: "I want other young women to benefit from sports as I did."
The alliance reiterated its slogan from the Connecticut litigation, arguing that transgender participation policies give girls "extra lessons in losing."
Read the lawsuit and press release.
MORE: Female track athletes sue Connecticut for 'extra lessons in losing'
IMAGES: Alliance Defending Freedom, University of Montana Athletics
Like The College Fix on Facebook / Follow us on Twitter