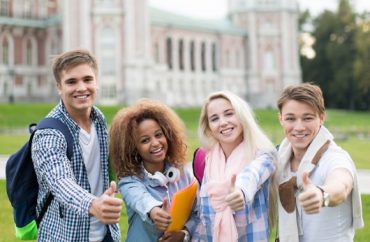 Indiana lawmakers have ended their legislative session with a number of new bills that expand school choice, weaken teachers union power and makes it easier to recruit teachers for the state.
"Lawmakers approved a significant and controversial expansion of the state's already broad private school voucher program, setting one of the highest family income ceilings in the nation," Chalkbeat Indiana reported. "This means families of four with an income of about $145,000 — nearly double the Indiana median income for families — will be eligible" under House Bill 1001.
"Lawmakers also directed $3 million for 2022 and $10 million for 2023 to create education savings accounts," the education news site reported. "The accounts will pay for schooling and therapy for students in special education, a benefit that further supports school choice for middle-class families."
New legislation also requires teachers unions to get approval every year to continue deducting fees from teacher paychecks. The new legislation implements the Janus Supreme Court decision which forbids unions to collect fees from non-union members.
The state lawmakers also want to increase the number of teachers in the state by tapping into college-educated adults who have not gone the traditional teaching degree route.
Senate Bill 205 allows "people who are 26 or older and hold a bachelor's degree" to become a teacher by "completing an alternative training program — including an online program — and passing a state licensing exam."
IMAGE: AboutLife / Shutterstock.com
Like The College Fix on Facebook / Follow us on Twitter