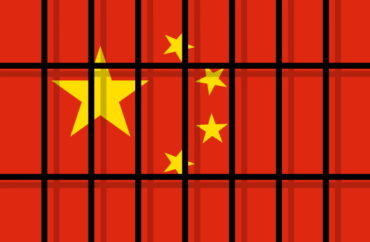 American universities have received $88 million from Chinese Communist Party-connected entities that were also behind "extensive cyber attacks and espionage," according to a new report by the Washington Free Beacon.
The analysis, conducted by reporters Yuichiro Kakutani and Jack Beyrer, found that some of the contributions accepted by universities came from Chinese institutions that "directly threatened national security:"
"Duke University operates a joint-campus in China with Wuhan University, a public university that repeatedly carried out cyber attacks on behalf of the Chinese military. Northwestern University and the University of California Irvine have together received more than $4 million in research funding from an entity controlled by the Aviation Industry Corporation of China, a Chinese defense contractor that used stolen designs of American F-35 fighters to build planes for the Chinese military."
The report further found that Chinese state-owned enterprises, state-controlled public universities, government-controlled nonprofits, and other sources, donated at least $315 million to American colleges between 2014 and 2019.
"More than a quarter of the contributions—27 percent—came from either state-owned defense contractors or public universities that closely partner with the Chinese military to conduct defense research," the report reads.
The reporters found that 198 separate Chinese government entities funneled money to dozens of U.S. universities. Further, they found several Chinese donors who have been added to various U.S. government ban lists. For instance, the University of Michigan has received $1.3 million from Harbin Engineering University, which was added to the Treasury Department's ban list in 2020.
A U.S. Department of Education report released in October 2020 found over $6.5 billion in foreign contributions and contracts that had gone unreported by American colleges and universities. The report argued that such financial entanglements may often threaten America's security.
Read the full Free Beacon report here.
MORE: Stanford likely helped develop facial recognition tech now used against ethnic minorities in China
IMAGE: M_SUR/Shutterstock.com
Like The College Fix on Facebook / Follow us on Twitter