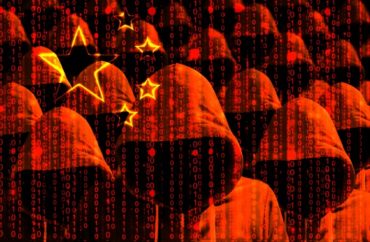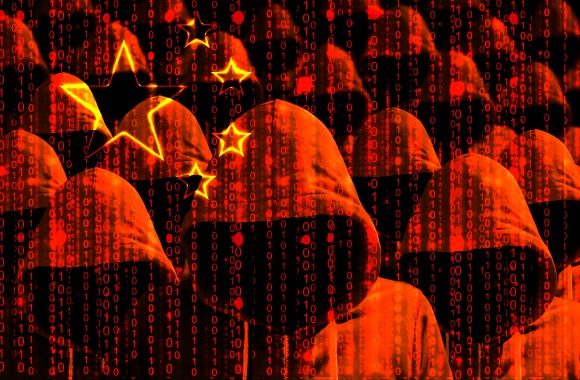 U.S. government calls universities' facial recognition technology development partnerships with China a security risk
American universities partnering with Chinese technology companies to develop facial recognition and crowd behavior software threatens both U.S. national security and the safety of ethnic minorities within China, according to a recent report by the U.S. Department of Education.
The Education Department report redacts the names of the schools it found have partnered with China on surveillance technology. However, the crowd behavior research cited in the report closely resembles research conducted recently by Stanford University, one of the 12 schools currently being investigated by the department for failing to disclose $6.5 billion in foreign contributions in recent years.
The report, authored by the department's Office of the General Counsel, criticizes U.S. colleges' agreements with foreign companies, as such partnerships "can exploit the openness of America's research institutions to serve malicious purposes."
"This translates into foreign government access to American research projects and use of technology, created in part by American institutions, to oppress or control the people of China — and, conceivably, beyond," states the report.
The Education Department is particularly critical of American universities that have partnered with Alibaba, a large Chinese e-commerce company whose founder and Chairman, Jack Ma, is a member of the Chinese Communist Party.
Ma's company was one of four chosen by China's Ministry of Science and Technology in 2017 to develop artificial intelligence capable of recognizing individuals in crowds by scanning their faces. (Or what the Chinese government calls "smart city" technology.)
According to Education Department data reviewed by The College Fix, Stanford has accepted $395 million in foreign-based gifts and contracts since 2014, including $64 million in unidentified, anonymous gifts and contracts from and with the People's Republic of China.
The department's Office of the General Counsel further noted that in 2018, Stanford received a single anonymous China-based contribution of $10 million.
A Stanford spokesman declined a request by The College Fix to comment on whether the school has ever had a relationship with Alibaba or any of its subsidiaries.
In recent years, Stanford has engaged in controversial research related to facial recognition and crowd behavior. In 2015, Stanford researchers released a much-cited paper titled "End-to-end people detection in crowded scenes," which proposes a new computer algorithm to recognize individuals in densely populated spaces.
The research project itself drew controversy, as it used a camera set up in a local San Francisco coffee shop called the Brainwash café, whose customers didn't know they were being watched for the study. The café's customers that day were unaware their images would be uploaded to a worldwide data set used by companies in China and elsewhere to test facial recognition and crowd behavior technology.
Stanford would later remove the data after complaints over privacy, but not before it was cited in Chinese research some have linked to the oppression of ethnic and religious minorities in China.
"China has actively been employing technology to gather data about, surveil, and suppress minority populations, and American educational institutions should be concerned that China may seek partnerships with U.S. institutions towards these ends," warns the Education Department.
A number of Chinese researchers who cited the Brainwash data set had affiliations with the Chinese military-run National University of Defense Technology and with Megvii, a private company the U.S. government has banned from purchasing American technology and hardware based on its role in assisting human rights violations.
In 2019, a Megvii spokesperson told the New York Times the company was "concerned about the well-being and safety of individual citizens, not about monitoring groups."
In 2018, Megvii was financially backed by Alibaba, whose chairman, Jack Ma, was hosted by the Stanford Graduate School of Business in September 2011. Alibaba maintains a Silicon Valley-based headquarters in San Jose, just 17 miles from the Stanford campus in Palo Alto.
"Within China itself, it is estimated that 626 million facial recognition cameras will be operating by 2020," notes the Education Department, adding that during the COVID-19 pandemic, some facial recognition technologies have become so advanced, they can identify people wearing masks with 95 percent accuracy.
In an interview with a campus paper earlier this year, Stanford spokesman E.J. Miranda said the school doesn't follow what happens with its research once it's released to the world.
"Once research materials are made public, the University does not track their use," Miranda told the Stanford Daily in July. Miranda added Stanford's guidelines on the privacy of individuals clarify that its standards "reflect best practices" and "may not be followed by Stanford in all circumstances."
Miranda told the paper the Brainwash data wasn't explicitly collected by Stanford researchers, that it was instead from a "public webcam… placed in the café/laundromat by the owners of the business and the images were livestreamed on the internet."
In the meantime, Stanford has forged ahead as a leader in facial recognition AI. The school currently employs Fei-Fei Li, a Stanford computer science professor and co-director of Stanford's Human-Centered AI Institute, who has played a crucial role in building worldwide image databases to improve facial recognition technology.
In 2009, while a computer science professor at University of Illinois Urbana-Champaign, Li founded the ImageNet Large Scale Visual Recognition Challenge, an annual contest to reward researchers who created algorithms that could recognize the most objects in a large database of photos.
By 2017, the last year of the contest, the error rate had dropped from 25 percent to 2 percent, as the number of images in the database increased to an estimated 14 million. National security experts have expressed concern over Chinese companies collecting large image-based data sets from Americans, leading the government to ban popular Chinese-based apps such as TikTok.
Over the past decade, few schools in America have been entwined with China as closely as Stanford. According to the Education Department, only three schools (Harvard University, the University of Southern California and the University of Pennsylvania) have accepted more money from Chinese sources than Stanford.
In 2009, Stanford opened a Chinese government-funded Confucius Institute, with the goal of promoting Chinese culture and language. In 2012, the Stanford Center at Peking University opened, billed as a "hub" for Stanford students in China. According to the Education Department, "Peking University is directly controlled by Chinese Communist Party officials and recently even amended its charter to reinforce its long-standing role as a tool of the Chinese communists."
The connections between Stanford and China continued even as Communist Party General Secretary Xi Jinping grew increasingly authoritarian, demanding more ideological indoctrination and control and setting up concentration camps for Uighur and other Muslim minorities.
In an August 2020 letter to Stanford President Marc Tessier-Lavigne, Department of Education Principal Deputy General Counsel Reed Rubinstein noted the recent arrest and charges against former Stanford Visiting Researcher Song Chen who it was discovered was an agent of the People's Liberation Army, the armed forces of the People's Republic of China and the military wing of the Chinese Communist Party. Chen was charged with visa fraud in connection with a scheme to lie about her status as an active member of the People's Republic of China's military forces.
In 2019, Tessier-Lavigne and Provost Persis Drell wrote a statement defending the school's information security protocols, suggesting concern over the school's ties to China creates "a questioning of people within our community based on their country of origin or their heritage."
"As California's own dark history teaches us, an automatic suspicion of people based on their national origin can lead to terrible injustices," wrote Tessier-Lavigne and Drell, quoting a recent statement from administrators from the University of California-Berkeley.
As for facial recognition AI, Stanford isn't the only university involved in researching the controversial technology. In 2017, a trio of researchers at the University of North Carolina-Chapel Hill issued a paper called "Aggressive, Tense, or Shy? Identifying Personality Traits from Crowd Videos."
Aniket Bera, a research professor who co-authored the paper, told a technology blog that the program allows a computer to provide an "estimate of the perceived emotion" of an individual based on their walking style.
"There are many applications for this research, ranging from better human perception for robots and autonomous vehicles to improved surveillance to creating more engaging experiences in augmented and virtual reality," said Bera, who is now at the University of Maryland.
MORE: FBI: Stanford researcher is an active Chinese Communist, lied on visa application
IMAGE: Shutterstock
Like The College Fix on Facebook / Follow us on Twitter