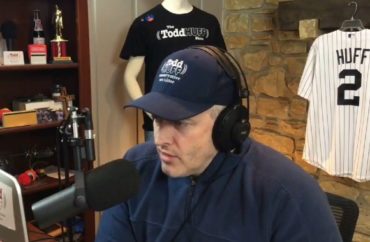 Matt Lamb, an assistant editor for The College Fix, recently spoke to radio host Todd Huff about government lockdowns. Lamb recently covered the suicide of a Maine high school football player.
Huff and Lamb discussed how politicians have ignored the consequences of government lockdowns, including on mental health. In August, The Fix spoke to a sports psychologist who warned about an uptick in mental health problems due to a shutdown of high school sports.
The governor of Maine intervened to shut down the high school football season, even though the Maine Principals' Association had deemed it safe to play.
MORE: Student athlete commits suicide after experiencing loneliness due to COVID restrictions
IMAGE: Todd Huff Show/Facebook
Like The College Fix on Facebook / Follow us on Twitter