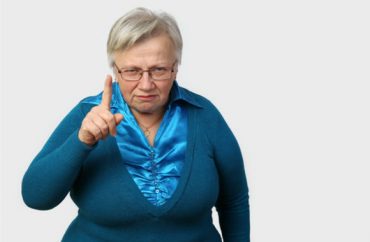 A college student warns that university COVID rules are priming students "to embrace totalitarianism."
"If you think state and federal government COVID-19 policies are too restrictive, you haven't been to a college campus lately," Evita Duffy recently wrote in The Chicago Thinker, a conservative publication at the University of Chicago. Duffy is the daughter of former Wisconsin Republican Congressman Sean Duffy and Fox News commentator Rachel Campos-Duffy.
"Schools across the country have imposed extreme, micromanaging rules on 19-22 year olds—a demographic more likely to die from the seasonal flu and pneumonia than COVID," she said.
She also warned that "societal effects of the university COVID power grab will be felt when students leave college and enter the workforce" and "[r]ecent college grads will add to the growing number of young people terrorizing executives and co-workers with social justice threats and extortions."
She provided a summary of the situations on campuses:
Many schools, like Southern Methodist University, forbid students from having guests in their dorm rooms. Others have even installed security cameras in the hallways aimed at residents' doors to monitor adherence.

Most institutions have isolation dorms or, as some students call them, "isolation prisons," where students who test positive for COVID are forced to live alone for two weeks (sound familiar?).

Many students must wear masks at all times, including outdoors and in gyms. This is an ironic twist for institutions that train scientists and house overwhelmingly leftist professors and students who chastise anyone for questioning the ever-changing government COVID guidelines and screech at all of us to "follow the science" as though science is a religion with no growth, questioning, or margin of error.
Duffy also criticizes universities for limiting or completely prohibiting access to campus fitness centers — even though staying fit and avoiding obesity helps someone avoid severe cases of COVID.
Her peers at the publication faced the COVID police when a number of them were reported for a social media photo that showed the students standing next to each other, even though, Duffy noted, the students were wearing masks and standing outside. "The majority of the freshmen pictured were members of the Chicago Thinker," Duffy said.
"Students explained that the stakes are high," Duffy said. "After one additional infraction, like the reported photo, they could be kicked out of the dorms."
Read the essay and a College Fix reporter's perspective on campus COVID testing.
IMAGE: Jelena Aloskina/Shutterstock
Like The College Fix on Facebook / Follow us on Twitter