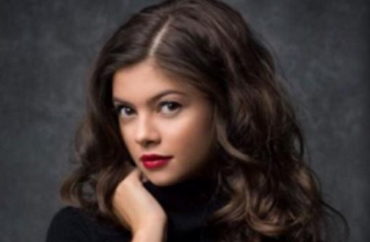 University of Chicago sophomore Evita Duffy was the target of vicious online attacks from peers recently for saying that socialism is more dangerous than the coronavirus.
Despite the online name-calling and threats of violence she received, the 20-year-old American history major and Spanish minor sounded upbeat in a recent interview with The College Fix, saying the incident actually had a silver lining.
"I think some good has come out of this," Duffy said. "Some students have come out of the woodwork and said, 'Hey, I agree with what you said, and I support you, and we don't have to take this kind of bullying lying down.'"
Duffy, a well-known conservative on campus who is the daughter of former Wisconsin Rep. Sean Duffy and Fox News contributor Rachel Campos-Duffy, said she's more than happy to pave the way.
She wrote an op-ed for the Chicago Maroon school newspaper fighting back against the online bullying she received and defending her statement.
"A lot of students are bullied into silence," she said, but added she is not one of them.
"I still stand by what I said and still believe in what I wrote," she said.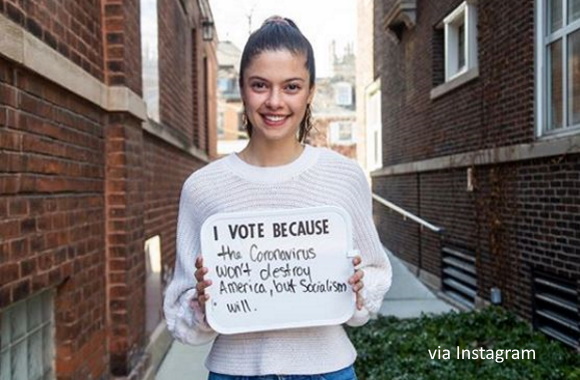 "You don't have to be Hispanic to know socialism has been historically a very destructive force, but I do think that being a Hispanic person and knowing how significantly socialism has affected Latin American countries, I am passionate about it."
Backlash against Duffy occurred after she took part in the University of Chicago's Institute of Politics' get out the vote social media campaign. The institute gave students a prompt, "I vote because," then students filled in a whiteboard with a reason. Duffy wrote "the coronavirus won't destroy America, but socialism will."
She described the backlash she received in her op-ed:
Fellow students attacked my character, my intellect, my family, my appearance, and even threatened me with physical violence, using foul and offensive language. I was called a racist and a xenophobe. Some compared me to animals. Others declared that they would personally stop me from voting, and many defended the personal attacks, saying I deserved to be bullied and that I don't belong at the University of Chicago on account of my beliefs. I was told by many that I was the most hated person on campus. It was frightening. It was also hurtful, since some of the attacks came from people I considered friends.
"People like to say I was making fun of the coronavirus. I wasn't making fun of it," Duffy told The Fix. "I was just trying to say, 'Hey, we are putting all this emphasis on the coronavirus, let's talk about how serious socialism is, as the Democratic nominee might be Bernie Sanders.'"
In the days after the post, backlash was intense.
"When it first started happening and I started getting those initial responses, it was really disheartening and I had a lot of anxiety about it," she said. "I was getting constant messages and posts about me, and especially since the IOP didn't come to my defense until days later, you feel no one is on your side."
As time went on, she received positive feedback from some peers, and the institute put out a memo defending "uncomfortable" free speech. "Things have calmed down now," Duffy said.
As for the Institute of Politics' statement on the matter, it was penned by David Axelrod, institute director and former advisor to President Barack Obama.
"While the author is right when she proclaims that the virus 'will not destroy America,' the minimization of it was offensive to those who have lost loved ones here and overseas who have been infected or whose lives have been disrupted," it stated in part.
"… We welcome any student who has a point of view on this or any post to respond but to do so without personally impugning or threatening its author. At the same time, any student who offers an intentionally provocative idea can expect a strong response."
As the controversy dies down, Duffy has her sights set on a new effort — getting a Young Americans for Freedom chapter officially established at the University of Chicago, saying it needs more center-right voices on campus.
"I have had professors who have been completely indoctrinating," she said. "I would say most of them are left-leaning … I have never had a teacher try to indoctrinate me to the right."
Asked whether she has any plans to run for student government, Duffy didn't rule it out.
"Conservative students need to be empowered to run for government," she said.
"It's not even about my side or your side, it's about being tolerant," Duffy said. "I would also defend the free speech of the guy who is the polar opposite of me."
"… It is telling how conservatives are treated on campus, but it's also a fight for not just my voice, but for someone else who wants to say something unpopular."
MORE: Meet the two Venezuelan exiles warning college students against socialism
IMAGES: social media screenshots
Like The College Fix on Facebook / Follow us on Twitter