The idea of witness intimidation is often one relegated to mob movies. But in Title IX cases on campus, it's become a very real problem, writes Jillian Kay Melchior for The Wall Street Journal.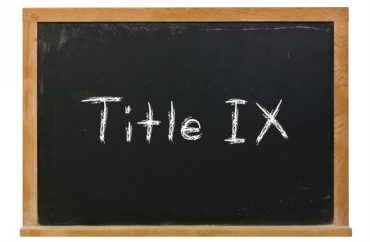 She starts with the example of Tanaya Devi, a Harvard doctoral candidate in economics. Her mentor, Harvard economist Roland Fryer, was accused by two unnamed women of sexual harassment, and was found responsible on six out of 32 counts. In an interview with Melchoir, Devi opens up about what happened next:
Ms. Devi publicly defended Mr. Fryer. Since then, she says she's struggled to find research collaborators and has lost nearly every female friend at Harvard: "Suddenly, I would find that my emails were going unanswered. People would avert their gaze from me walking down the hall. There was this culture of guilty until proven innocent and, if you're defending him, guilt by association."

Ms. Devi adds that every one of her remaining friends has advised her not to defend Mr. Fryer. One told her that "at a place like this, which is extremely progressive, it will only have a cost—it will have no benefit." Ms. Devi says she knows of others who also wanted to defend Mr. Fryer but "don't want to go against the social-media mob."
In another example, an online mob called for the firing of a football coach who supported his players who defended their teammates after 10 of them were suspended for sexual assault.
"The suspended athletes had certainly behaved shamefully—the event at issue was at best a degrading orgy—but there was reason to question the fairness of the process," Melchoir writes. "Police had reviewed partial video of the sexual encounter and described the alleged victim as 'lucid, alert, somewhat playful and fully conscious.'"
The county attorney did not find enough evidence to charge the players with a crime despite their "deplorable" behavior. The coach had spoke out in favor of his players who were criticizing the Title IX process, and he was fired for it after an online petition with more than 3,000 signatures circulated.
Procedural changes to Title IX won't stop peer pressure of witnesses, Melchoir writes: "A culture that begins with a presumption of guilt punishes honest witnesses as well as innocent defendants."
IMAGE: CLS Digital Arts / Shutterstock.com
Like The College Fix on Facebook / Follow us on Twitter