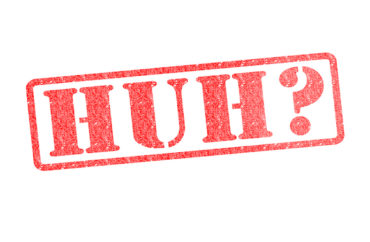 I've said it once, twice, many times and I'll say it again: Working in an academic "studies" field means you can literally make stuff up and pass it off as valuable intellectual insight.
Here we have Shayda Kafai of California State Polytechnic University, Pomona, for example. The ethnic and women's studies lecturer has an entry in the latest edition of the journal Fat Studies (yes, really) titled "Imagining Queer, Fat Futures."
According to the abstract, her "piece of creative nonfiction" looks at how food doesn't have to be a source of "stigma and shame." Kafai uses the word "queer" as a verb because it creates a "transformative opening" … to allow one to imagine "liberatory and radical futures […] when we queer our foods and the normative meanings of fat."
If those "studies" catchwords aren't enough to satiate you, try this on for size:
Queering food futures means acknowledging that we have a body that supports us and that we, in turn, must support. Our bodies do not deserve colonization. Our bodies do not deserve capitalism and the diet industrial complex's hold on us. Queering our food futures means reframing food as magic, as something that heals, that is playful, and that is delicious. It means reclaiming the softest, most pliable parts of ourselves. …

On some days, I know what heals my body: glitter, nail polish, and eating food that my eating disorder shames me for. On other days, I forget everything. Food, any kind of food, haunts me; my body looks and feels different and I can't feel my own parameters. On these days, my medicine is journaling and telling my wife what my eating disordered thoughts are telling me. On these days, my medicine is talking to other survivors of color, realizing that this is not a lonely journey and that we are all in a collective. We are survivors of capitalism's obsession with sizeism. We are survivors of cisheteropatriarchy, racism, ableism, and colonialism.
Most people might suggest finding a diet that is healthiest for you based upon your body's particular requirements. But most people aren't a "queer, mad femme of color […] committed to exploring the many ways we can reclaim our bodyminds from intersecting systems of oppression."
To further your enjoyment of Kafai's insights, check out "Sleeping-in is How We Crip Time" ("crip" apparently means "disabling"), "Re-Coding Blood: Menstruation as Activism," and "Queer, Disabled Iranian Identities: A Story in Fragments."
MORE: University event to tackle 'fatphobia,' 'fat-shaming'
MORE: College's healthy lifestyle programs body shame, student says
IMAGE: chrisdorney / Shutterstock.com
Like The College Fix on Facebook / Follow us on Twitter