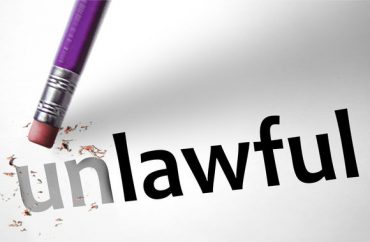 Governor is mandated by law to consult committee before appointments; committee members claim they are never contacted
California governor Jerry Brown's office has apparently been ignoring state law and appointing members of the University of California Board of Regents without first consulting a mandatory advisory committee.
Some members of the advisory committee claim they have never spoken to the governor whom they are obligated to advise; it is further unclear if the committee has assembled even once in its more-than-four-decade-long history.
These explosive allegations are detailed in an eye-opening report by The San Francisco Chronicle. Forty-three years ago, in 1974, California constituents voted to amend Section 9 of Article IX, a constitutional revision which sought to increase government transparency in the selection process of the 26 regents who oversee University of California campuses across the state.
As part of that amendment—which holds that the Board of Regents shall possess "full powers of organization and government" over the UC system—the California constitution states that when appointing UC regents, the governor of California must "consult an advisory committee" composed of a UC student, an alumnus, a faculty member, the Assembly speaker and state Senate president, the regents chair, and six members of the public.
Yet that consultation has apparently rarely taken place, if ever. Reached for comment by e-mail, Rishi Kumar, a member of the governor's advisory committee, told The College Fix that he has yet to speak to the governor in his capacity as a committee member, though he has been serving on the committee since March 2014 under Gov. Jerry Brown.
Gov. Brown's office did not return a request for comment from The College Fix.
Committee Member James Chalfant told The Fix that he, too, has yet to speak with the governor he is serving to consult. Chalfant informed The Fix that he was never given any directives from state officials as to what his professional responsibilities on the committee would be.
Chalfant told The San Francisco Chronicle that committee members "were not consulted at all" about the latest round of regent appointments. Rather, the members "received a voice mail from the governor's office the same day the new regents appointees were announced."

Former California senator Gary Hart told The Chronicle: "The committee hasn't met for a decade and does no work." Indeed, it is not clear that the committee itself has ever assembled: "I had no recollection of the existence of the committee in my 14 years on the Board of Regents," former regent Bill Bagley told The Chronicle.
"California voters need to vote for the Regents, and we should get away from the appointment process," Kumar told The Fix. "A few states already follow the voting process."
No public records exist documenting the names of selection committee members, nor is there any indication that these individuals conduct regular meetings to accomplish their civic duties.
MORE: University of California has been hiding $175 million surplus from the public, says audit
MORE: UC regents cap out-of-state student enrollment — excludes illegal immigrants from policy
Like The College Fix on Facebook / Follow us on Twitter
IMAGE: Shutterstock