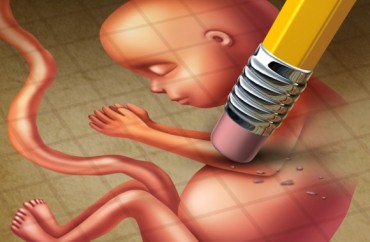 Health centers at all 146 public colleges and universities across California would be required to dole out abortion pills to students under a bill making its way through the state legislature.
Democrat State Sen. Connie Leyva introduced the "College Student Right to Access Act" in mid-March, saying in a press release that the bill, if passed, "will help to improve the academic success of students."
The program would work by requiring student health insurance plans at the state's 10 University of California schools, 23 Cal State campuses and 113 community colleges to provide medical abortions.
"If a UC, CSU or community college already has a student health center, it makes sense that they provide this health care service within that facility," Leyva stated.
The abortion pill, formally called RU-486, is a misnomer for a combination of drugs that essentially produces a miscarriage in pregnant women. Women often experience heavy bleeding, nausea and strong abdominal pain as they expel the fetus over the course of several days. The drugs may be given during the first 10 weeks of a women's pregnancy.
The bill under consideration in Sacramento is similar to an effort pushed last spring at UC Berkeley, where its student government passed a resolution and issued a petition calling for on-campus medical abortions at their health center. The effort ultimately failed.
But a member of UC Berkeley's Students United for Reproductive Justice, Phoebe Abramowitz, told The College Fix via email that the legislation was "inspired" by the effort at Berkeley last spring.
Leyva's office told The College Fix in a telephone interview that there has been no formal opposition to the bill, but that the office has received calls in support and opposition to it.
"[O]nce we explain the reality of what medication abortion is and what it would look like to have it implemented in our on-campus health center, students are overwhelmingly supportive," Abramowitz said.
Abramowitz said her group has contacted students at other campuses to garner support.
"We hope to have vocal support for this legislation coming from groups on as many different campuses as possible," she said.
Meanwhile, student pro-life groups are adamantly opposed to the legislation.
"There is nothing pro-woman about legislating that students get the abortion drug on campus," Students for Life of America President Kristan Hawkins told The College Fix via email.
"Instead of offering encouragement, informing pregnant students of their rights under Title IX, connecting them with local resources to housing and childcare, or helping to create a life-affirming campus, some California legislators would rather demean these women and help them end the life of their child," she said.
And Camille Rodriguez, California regional coordinator for Students for Life of America, called the measure "dangerous and insulting."
California pro-life groups "will be ready to stand against SB320 and the threat that it poses to the health and lives of California's student population," Rodriguez told The Fix via email.
MORE: UC Berkeley student petition demands campus give out abortion pills
Like The College Fix on Facebook / Follow us on Twitter