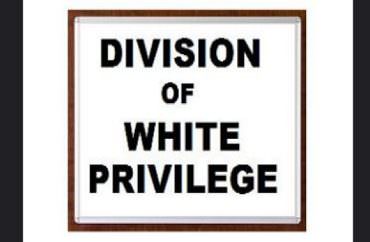 The California Department of Education has revised its ethnic studies curriculum following various racial/ethnic interest group complaints, making "dozens of wording changes" and adding lessons on Pacific Islanders and Japanese- and Korean-Americans.
According to EdSource, groups weren't happy with how the curriculum had been "too polemical in presenting racial struggles." They also wanted more about their "achievements and history."
But Joanne Jacobs notes Jewish groups remain unsatisfied as the revisions frame them in terms of "white privilege."
Jacobs links to a post by Independent Institute Senior Fellow Bill Evers, who notes revisions to the lesson "Jewish Americans: Identity, Intersectionality, and Complicating Ideas of Race":
-"Lesson purpose … By examining how Jews have … sometimes have experienced conditional whiteness and privilege … The lesson explains how the experiences of Jewish Americans include … how some Jews have also experienced assimilation, conditional whiteness, and privilege."

-"Questions for students … What is conditional whiteness? When, how, and which Jews have experienced racial privilege?"

– "Many Jews with light skin identify with the idea of white-presenting, which recognizes the divergence between external classifications and internal identity."

-"Definitions … conditional whiteness -When a person or group can gain racial privilege by dropping ethnic markers of difference or assertions of belonging to a separate group. A person or a group can become white conditionally, on the condition of not being ethnically or religiously different, assimilating or passing as white."

– "After 1945, … Jews were … more frequently able to assimilate, gained conditional whiteness, and began to be considered white by American societal standards."

-"Descendants of Jewish immigrants often assimilated and changed their position on the racial hierarchy from their immigrant parents, gaining racial privilege."
Jacobs says the Golden State curriculum is supposed to "promote critical thinking, vigorous discussion and contrasting points of view"; however, will that actually happen? "Will students be able to critique critical race theory or express their point of view on what constitutes white supremacy?"
Arab groups also are unhappy as they say they're "excluded […] from the main curriculum." The Arab Resource and Organizing Center's executive director said "How can we not understand the decision to relegate Arab American studies to the appendix of the curriculum as anything other than a form of exclusion and caving to Islamophobia?"
Read the EdSource and Joanne Jacobs articles.
MORE: Jewish USC student government leaders forced out of positions
MORE: Jewish student gov. member faces possible impeachment over Israel trip
IMAGE: Mike Licht / Flickr.com
Like The College Fix on Facebook / Follow us on Twitter