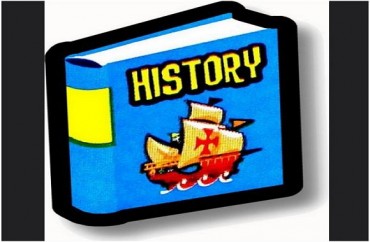 A textbook used by first graders in a California school district has raised eyebrows due to the inclusion of a current state politician.
Lieutenant Governor Gavin Newsom, formerly the mayor of San Francisco, is listed alongside historical figures such as Abraham Lincoln because he is a "champion for people's rights."
According to The Sacramento Bee, the textbook — being piloted by the Elk Grove Unified School District — hails Newsom's 2004 decision "to order the city-county clerk to issue marriage licenses to same-sex couples."
"Gavin said that people could marry who they choose," the book reads. "Sometimes, Gavin helped marry people. Some marriages were not between a man and a woman. He made sure that people's rights were respected."
Newsom's inclusion is due to a state law, the FAIR Education Act, which mandates school materials "be more inclusive of historically underrepresented demographics." Newsom himself certainly doesn't fit that category, but his advocacy on behalf of the LGBT community apparently does.
"It looked like the text had been written by the (Newsom) campaign," said Greg Burt, a parent of a child in the school district and spokesman for the conservative, Fresno-based California Family Council.

Burt said he saw the textbook during one of six planned preview sessions being held by the school district between August and December. Parents are invited to visit the school and inspect the materials for themselves.

Burt said he was surprised to see Newsom listed "along with Abraham Lincoln and Benjamin Franklin and Martin Luther King," whom he said were "universally recognized American figures … (and) not particularly controversial." …

[California Department of Education spokesman Scott] Roark wrote that the materials mention Newsom's activism "were developed in late 2016 or early 2017, prior to the gubernatorial race."

Scott Overland, spokesman for the textbook's publisher Pearson Press, wrote in an email statement that "Pearson takes many steps to ensure our courseware is accurate, unbiased, and presents a balanced view of the subject matter."

That includes, he wrote, a review process by a team of expert authors, academics and teachers to ensure that the book is age appropriate and compliant with state law and standards.

"Pearson's response to these requirements was to offer a wide array of biographies, across the grades, of people who have exemplified the qualities of good citizenship," Overland wrote.
Elk Grove spokesperson Xanthi Pinkerton said the text is "historically factual" and "expose[s] children to often-neglected perspectives."
Burt wonders why a great Californian like Ronald Reagan didn't make the publisher's cut. "At least Reagan's dead," he added.
MORE: Texas ditches Hillary Clinton from history curriculum
MORE: School board member questions 'gender fluid' curriculum
IMAGE: Enokson/Flickr.com
Like The College Fix on Facebook / Follow us on Twitter