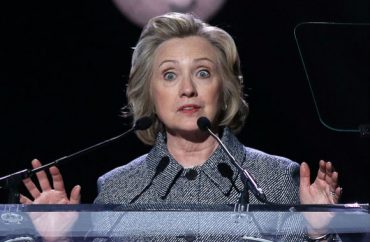 The Texas Board of Education has recommended that coverage of Hillary Clinton and Helen Keller be axed from the state history curriculum in order to "streamline" it.
According to a report in The Dallas Morning News, the vote on Friday also elected to keep a mention of the Alamo defenders' "heroism," as well as a reference to Moses' influence on the country's founding documents.
Clinton's and Keller's removal were recommended by working groups, and the state board concurred. The former's inclusion in the curriculum is — was — due to her being the first woman to win a major political party's nomination for president of the United States.
Third-grade social studies teachers have been required to educate kids about the life of Keller, who despite being deaf and blind graduated from college and lived a life of activism and authorship. But Keller did not make the work group's list this time, and students in other grades aren't required to learn about her life.

Removing figures like these from the curriculum doesn't forbid them from being taught but just means they're no longer mandatory. Also, the streamlining of the curriculum won't affect textbooks or other instructional material, which the board is not updating at this time.

The Dallas Morning News spoke with two teachers from the group of board-nominated volunteers that made the recommendations. Both said the state required students to learn about so many historical figures that it resulted in rote memorization of dates and names instead of real learning.

The 15-member work group came up with a rubric for grading every historical figure to rank who is "essential" to learn and who isn't. The formula asked questions like, "Did the person trigger a watershed change"; "Was the person from an underrepresented group"; and "Will their impact stand the test of time?"

Out of 20 points, Keller scored a 7 and Clinton scored a 5. Eliminating Clinton from the requirements will save teachers 30 minutes of instructional time, the work group estimated, and eliminating Keller will save 40 minutes.
The Morning News has a lengthy list of some of the more notable revisions, including a change to the fifth grade curriculum which now highlights the "central role of the expansion of slavery" as a cause for the Civil War. Previously, slavery was merely included in a list of several factors.
Friday's vote was not final; the board can make further changes up until the final vote in November.
MORE: Almost half a million bucks for Black Lives Matter curriculum
MORE: Scholars defend college-prep U.S. history curriculum revisions
IMAGE: J Stone/Shutterstock
Like The College Fix on Facebook / Follow us on Twitter