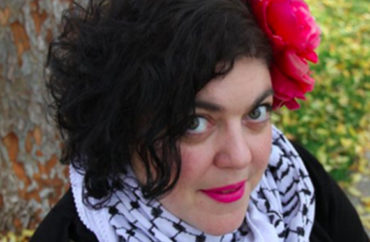 Instructor had previously celebrated the death of Barbara Bush
A professor who recently generated controversy for publicly celebrating the death of a former First Lady has issued a demand for "white editors" to "step down" from their posts, claiming that white people working as editors is a "fuck up" that needs to be rectified.
Randa Jarrar, an English professor from California State University, Fresno, recently tweeted that "literary community must DEMAND that white editors resign. It's time to STEP DOWN and hand over the positions of power," Campus Reform reports.
"We don't have to wait for [white people] to fuck up. The fact that they hold these positions is fuck up enough," Jarrar continued.
Jarrar's racially discriminatory demand came after a controversy regarding a poem published in the liberal magazine The Nation. Jarrar specifically demanded that Nation poetry editor Stephanie Burt resign, claiming that Burt "said some hurtful shit about George W Bush and has hurt Arab American poets in my community."
Jarrar previously made headlines earlier this year when she publicly celebrated the death of former First Lady Barbara Bush. "I'm happy the witch is dead," she said.
She further expressed a desire for the rest of the Bush family to die, writing: "can't wait for the rest of the family to fall to their demise the way 1.5 million iraqis have."
"All the hate I'm getting ALMOST made me forget how happy I am that George W Bush is probably really sad right now," she wrote later after backlash to her tweet.
Following the overwhelmingly negative reactions to her tweets, Jarrar made her Twitter account public.
Read the story of her latest tweets here. 
MORE: California State University professor on Barbara Bush: 'I'm happy the witch is dead'
IMAGE: Twitter
Like The College Fix on Facebook / Follow us on Twitter