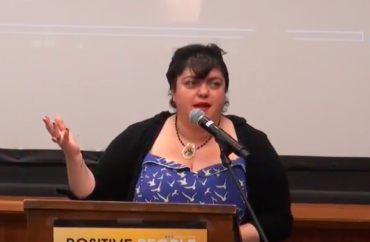 'Can't wait for the rest of her family' to die, prof says
A professor of English at a California public university expressed happiness over the death of former First Lady Barbara Bush this week, publicly stating that she wants the rest of the Bush family to die and stating her joy that Bush's son, former president George W. Bush, is "probably really sad right now."
Randa Jarrar, an instructor at California State University, Fresno, wrote on Twitter that Barbara Bush was an "amazing racist" who "raised a war criminal," an apparent reference to the 43rd president.
Fox News reported that Jarrar also tweeted: "I'm happy the witch is dead. can't wait for the rest of the family to fall to their demise the way 1.5 million iraqis have."
Following significant backlash, Jarrar tweeted: "All the hate I'm getting ALMOST made me forget how happy I am that George W Bush is probably really sad right now."
Jarrar then tweeted a smiley face to show her pleasure over the former president's grieving over his mother's death.
By at least Wednesday afternoon, Jarrar's Twitter account was protected; only followers can access her tweets. Her Twitter biography identifies her as "on leave from Fresno State." A report in The Fresno Bee stated that, according to the university, Jarrar "has been on leave all semester."
The president of Fresno State attempted to distance himself from Jarrar's tweets celebrating the death of the former First Lady. "Professor Jarrar's expressed personal views and commentary are obviously contrary to the core values of our University, which include respect and empathy for individuals with divergent points of view, and a sincere commitment to mutual understanding and progress," President Joseph Castro said, according to Fox News.
On her website, Jarrar advertises various writings and books, which includes a work about "finding the divine in BDSM," as well as "a collection of stories…featuring journalists and kids and queers and pregnant girls and birds who are arrested for spying."
MORE: Professor tweets on Christmas Eve: 'All I Want for Christmas is White Genocide' 
IMAGE: YouTube
Like The College Fix on Facebook / Follow us on Twitter