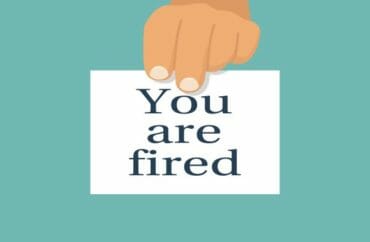 The California high school history teacher who earlier this year was recorded ripping the United States military during a classroom discussion has been fired.
El Rancho High School's Gregory Salcido, who said soldiers are "the frickin' lowest of our low," a "bunch of dumbshits," and couldn't defeat "guys wearin' frickin' robes" is also a councilman in the town of Pico Rivera. A student in his class made the recording in mid-January.
At a February 13 town council meeting, Salcido was met with jeers from the public and a resolution was passed calling on him to resign from council. He refused.
Yesterday, the El Rancho Unified School District voted unanimously to terminate Salcido's employment, the Los Angeles Times reports.
Board of Education President Aurora Villon said "students should feel respected on campus, and in this case, she felt 'that was not happening.'"
"The classroom should never be a place where students feel that they are picked at, bullied, intimidated," she said.
According to the Times article
Villon said the school board received thousands of emails, including from veterans and relatives of veterans, from all over the world who were offended by Salcido's remarks. A town hall meeting at the high school's gymnasium about a month ago drew about 500 people, she said.

"His comments do not reflect what we stand for, who we are," Villon said.
The Whittier Daily News reports Salcido will stay on unpaid leave "pending any appeals to the State Office of Administrative Hearings." In a text message, Salcido told the Daily News that it "would not be appropriate to comment until [he is] officially notified of a decision by the District."
A local resident who spoke during the board meeting's public comment time said he would try to get Salcido "stripped of his teaching credentials."
"A man like this — we just don't need him," John Albitre said. "But I'd hate to see him keep his credentials and go somewhere else, and bully other kids and preach his way of life."
Read the full LA Times and Whittier Daily News stories.
MORE: High school teacher rips U.S. military in profane classroom rant
MORE: Anti-military teacher urged to resign from local town council
IMAGE: hvostik/Shutterstock.com
Like The College Fix on Facebook / Follow us on Twitter