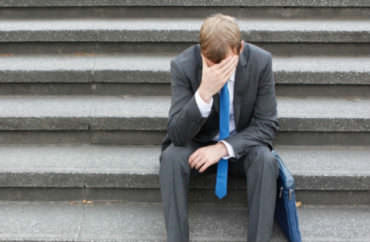 University's idea of 'harassment' is normal relationship behavior, judge says
A student who claims the University of Notre Dame wrongly expelled him in April – by conflating suicidal texts to a former romantic partner with "dating violence" — has found a sympathetic ear in federal court.
The Catholic university's chances of getting out of the lawsuit unscathed look questionable. It has met with attorneys for "John Doe" twice since July, most recently Aug. 24, in a "settlement conference," according to court records.
In a motion for "partial summary judgment" last month, Doe sought relief based on "undisputed facts" that show the university violated his due process rights. The three-page letter requests that U.S. District Judge Philip Simon "hold as a matter of law that Notre Dame has breached its contract with Plaintiff."
Simon approved a timeline to seek partial relief the following day, though Notre Dame's attorneys will be permitted to respond to the motion until Sept. 21. Doe's response will be due two weeks later, Oct. 5.
"The parties participated in the settlement conference, and continue to have discussions," Peter Agostino, an attorney representing Doe, told The College Fix in an email Friday, "and it is possible that a resolution could be reached before the filing deadlines in the August 4 order."
Leave us alone, you 'super appeals court'
Doe's lawsuit is off to a strong start: Simon granted a preliminary injunction in May that let the accused senior take his final exams, but not before also delivering sharply worded criticism of the university's idea of justice.
The widening philosophical gap between Notre Dame's Title IX enforcement and the federal legal system is revealed in transcripts from preliminary injunction hearings in April.
MORE: Lawsuit says vindictive claim of 'dating violence' led to expulsion
At an April 28 hearing, according to a previously unreported transcript, Notre Dame attorneys argued the university should be afforded discretion to adjudicate Title IX cases without being second-guessed by a "super appeals court."
"To not have the opportunity to enforce its decision to dismiss a student when multiple violations of its code of conduct have occurred I think is a particularly troublesome thing," Notre Dame attorney Damon Leichty told Judge Simon.
In addition to stalking, Doe was accused by the university of dating violence and "harassing" behavior under its interpretation of its Catholic principles.
Transcript of April 28, 2017 preliminary injunction hearing in Doe v. Notre Dame (Title IX, due process) by The College Fix on Scribd
Accuser's complaints are getting 'farcical'
Simon was troubled by Notre Dame's characterization of "back and forth" text messages as harassment rather than normal relationship behavior, however.
"That just strikes me as an entirely different situation than somebody who is stalking somebody or harassing them in the way that you might colloquially think about it," the judge said.
"That is perhaps where this is very different than a criminal court, Your Honor," Leichty told Simon. "This is the University of Notre Dame where certain high standards are expected, and the University of Notre Dame has that prerogative to decide those standards."
While Notre Dame's lawyer questioned Title IX Deputy Coordinator Heather Ryan, Simon interjected on learning the original accuser, "Jane Roe," had filed a second complaint in February — while the school was still investigating her original complaint  — for allegedly divulging her health history to witnesses, and a third complaint for damaging her laptop.
"I'm just sitting here wondering at what point does this become, sort of, farcical," Simon said. "I'm not at all being critical, because to me your job sounds to me exceedingly difficult. But there's just this steady stream of, oh, yeah, well, what about this, oh, yeah, well, what about that. … I mean, am I seeing this right?"
Notre Dame media relations did not respond to an emailed request for comment Friday. Doe's lead counsel, Patricia Hamill, did not respond to multiple requests for comment.
MORE: Judge blasts Notre Dame's Title IX procedures in ruling for expelled male
IMAGE: Happy Stock Photo/Shutterstock
Like The College Fix on Facebook / Follow us on Twitter